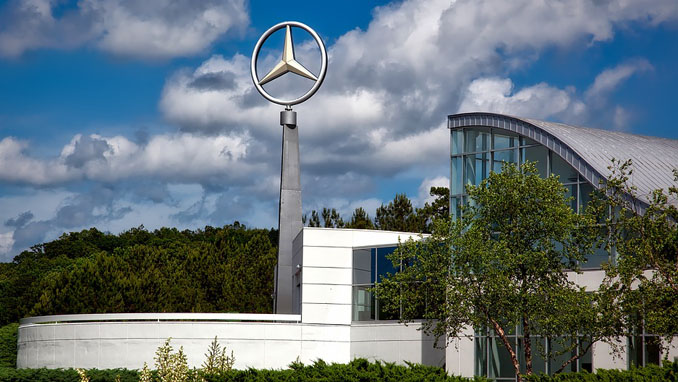 Germany's Daimler AG has opened a new Mercedes factory in Russia, part of a $281 million investment it says will create 1,000 jobs, auto.mail.ru reported.
The company's CEO Dieter Zetsche said Wednesday the Moscow-area plant will produce Mercedes sedans and SUVs for the local market, and is part of a strategy to move production closer to customers.
The opening was attended by German Economy Minister Peter Altmaier, who also was meeting President Vladimir Putin and other Russian officials on a two-day visit. Ministry spokeswoman Annika Einhorn said the trip aimed to address "opportunities and challenges for German business in Russia."
Germany's government stressed the visit didn't signal a return to business as usual. Chancellor Angela Merkel's spokesman, Steffen Seibert, said Germany's position on sanctions imposed over Russia's actions in Ukraine hasn't changed.
In June 2016, at the St. Petersburg International Economic Forum (SPIEF), the Moscow Region authorities signed an agreement with Mercedes-Benz on the construction of the plant.
Russia will become the 14th country in the world in which Mercedes passenger cars will be produced from start to finish. Initially, the plant will produce E-class sedans, while the production of GLC, GLE and GLS SUVs will be further developed.
According to the Association of European Businesses, in 2018, 44,788 Mercedes-Benz cars were sold in Russia (12th place among all brands, an increase of 2.3% from the 2017 level). In addition, in 2018, 6,608 Sprinter minivans were sold in the country, amounting to a market share of 5.2%.