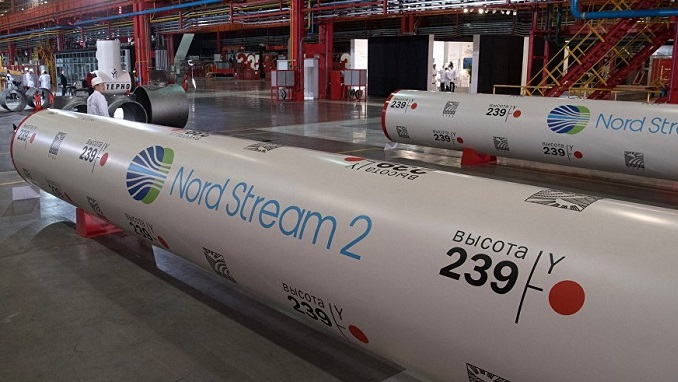 The Nord Stream 2 pipeline should be finished by the end of August, and the first gas flow through the pipeline may begin this year, according to Rainer Seele, CEO of Austria's OMV, at a news conference on the company's second-quarter results.
"I'm hoping for the Nord Stream 2 to come to fruition. The company's CEO [Nord Stream 2 AG] stated that the construction work will be finished by the end of August. As a result, we think that the gas will begin to flow this year. This has a strong possibility of happening "a corporate official stated.
Seele stated that he anticipates the Nord Stream 2 start-up and adjustment work to commence in the second half of 2021.
The OMV CEO also applauded the agreement between the United States and Germany on Nord Stream 2 since it ensures the project's completion and the gas pipeline's commissioning.
"Of course, I applaud the agreement between the United States and Germany since it prepares the path for the pipeline's ultimate completion and commissioning," he added.
He also stated that the project will give Europe secure access to gas, which is critical to the continent's energy transformation.
OMV CFO Reinhard Flory said that the business has set aside more than 800 million euros to fund the project. 
The Nord Stream 2 project calls for the completion of two lines of a gas pipeline with a combined capacity of 55 billion cubic meters per year from Russia's coast to Germany. Work on the project was halted in December 2019 after Swiss Allseas halted pipe-laying activities owing to anticipated US penalties. After a year's hiatus, work of the gas pipeline began in December 2020.