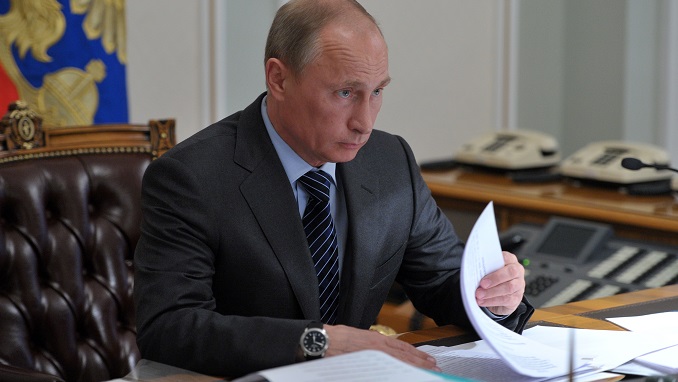 In a rare gathering of some of the world's most influential energy players at the Kremlin, the heads of the world's top oil traders Glencore and Vitol, Ivan Glasenberg and Ian Taylor, as well as the CEO of British energy giant BP, Robert Dudley, and other top managers met with Russian President Vladimir Putin, RBC reported.
At the meeting on Wednesday, Putin promised the businessmen favorable conditions for business in Russia and urged British companies to invest in the country.
Russia, one of the world's top oil producers and exporters, has been under Western sanctions since 2014, which include restrictions on some financial instruments and development of some types of energy resources by foreign firms.
Putin, in opening remarks before the meeting was closed to reporters, said that Russia "is doing all (that's) necessary so that foreign investors, our partners, friends feel themselves as comfortable as possible on the Russian market."
After the meeting, Putin said he believes that British business could invest in the implementation of Russia's national projects, a set of ambitious state-financed ventures proposed by Putin himself in his May Decrees last year.
"As part of national projects in Russia, it is planned to invest hundreds of billions of dollars in the development of the most important sectors of the economy and social sphere," he said. "I am sure that your companies could also take part in this work. The market is big enough," Putin added.
According to the Russian president, the implementation of national projects will lead to a complex effect, will contribute to the "dynamic growth of the whole country", as well as open up new opportunities for business growth. The President also invited British businessmen to take part in the St. Petersburg International Economic Forum (SPIEF), which will be held in June.