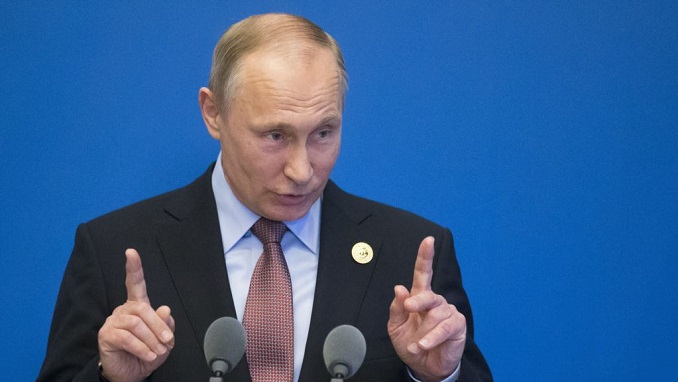 Russian President Vladimir Putin called for more Asian investment in the country's Far East, AFP reports.
Speaking at the Eastern Economic Forum (EEF) on Thursday, Putin said the Far East has received more than 600 billion rubles (over $9 billion) in investments since 2015.
The still largely undeveloped energy-rich region has seen significant growth in industrial production which is three times higher than in the rest of the country. Putin highlighted improving infrastructure conditions, saying that the modernization of 40 airports will be completed by 2024.
The president also said that Chinese partners are the largest investors in the region's economy and called on foreign investors to examine the vast opportunities.
Hosting leaders including Japanese Prime Minister Shinzo Abe and Indian Prime Minister Narendra Modi in the Pacific port city of Vladivostok, Putin lauded Russia's Far East as a destination for investment.
The region is full of "hardworking, energetic people", "industries of the future" and "the richest reserves of natural resources", Putin said.
"Take advantage of these opportunities," he told a plenary session of the Eastern Economic Forum.
Moscow has hosted the forum every year since 2015 as it looks to bolster ties with Asia amid tensions with the West.
Russian gas firm Novatek at the forum announced the launch of a major liquefied natural gas project in the Arctic with Chinese, French and Japanese partners.
"In general, thanks to the proposed support measures, starting from 2015, 612 billion rubles has been invested in the region's economy, 242 new plants put into operation, more than 39,000 jobs created," Putin said.
He added: "As a result, industrial production growth in the Far East has increased over the past five years by about 23 percent which is almost three times higher than in the whole country."