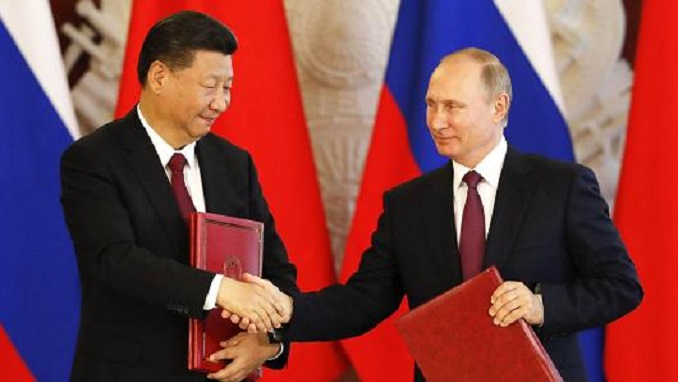 Russian President Vladimir Putin expressed hope that the Eurasian continent would establish agreed rules for e-commerce and would set standards for the exchange and protection of information, Life.ru reports.
Speaking during the second Belt and Road Forum for International Cooperation in Beijing, Putin said together with members of the Eurasian Economic Union, Russia is introducing universal standards for exchange and protection of information.
The Russian president said that the Russian Federation had initiated the development of a roadmap of the Asia-Pacific economic cooperation for the development of the digital economy.
Putin added that Russia stands for uniting efforts of all countries for building an open digital space, as well as a unified system of telecommunications.
On the sidelines of the Belt and Road Forum, Putin and his Chinese counterpart, President Xi Jinping, pledged to further improve bilateral ties.
"China and Russia have enjoyed the highest level of mutual trust, the closest cooperation and huge strategic importance," Xi was quoted as saying by Chinese media.
Putin offered his support for the Beijing-led initiative, saying Xi had "built an important platform for expanding international cooperation."
"Russia is willing to strengthen exchanges and cooperation, and work with China in energy, connectivity and other major projects," he said.