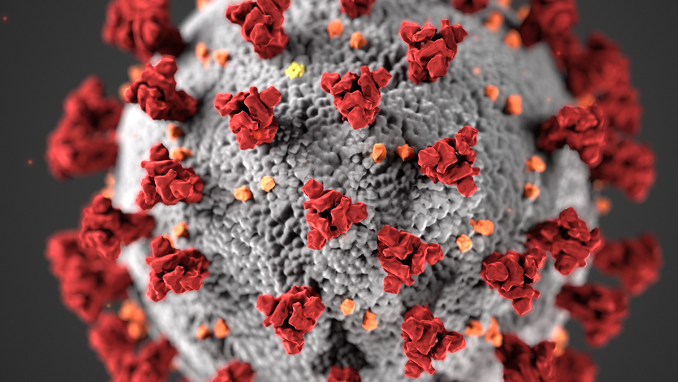 A gene sequence in the novel coronavirus indicates that the virus was imported to China's Wuhan, instead of emerging there, China's Ambassador to Russia Zhang Hanhui told TASS Friday.
"Five reputable scientific organizations, including the Xishuangbanna Tropical Botanical Garden and the Central Botanical Garden of the Chinese Academy of Sciences, have collected data on 93 genome specimens of COVID-19, published in a global database covering 12 countries on four continents," the diplomat specified. "The research revealed that the earliest 'ancestor' of the virus is mv1, which evolved into haplotypes H13 and H38, and they, in turn, led to the emergence of the second-generation haplotype — H3, which evolved into H1."
For clarity, the ambassador used family ties to trace the virus's development. Thus, the mv1 haplotype is "the grand-grandfather," while H13 and H38 are "the grandma and grandpa," H3 — is "the father" and H1 is "the child."
"The virus that was discovered at Wuhan's seafood market was of the H1 variety," he continued. "Only the H3 haplotype was discovered in Wuhan earlier, but it had nothing to do with the seafood market."
The previous gene sequences, H13 and H38, were never discovered in Wuhan.
"This suggests that the H1 specimen was brought to the seafood market by some infected person, which sparked the epidemic. The gene sequence cannot lie," Zhang Hanhui asserted.
The ambassador castigated attempts to pin the blame for the pandemic on China as libel and reiterated that the country had to undertake huge efforts and suffer a lot of casualties in order to beat the disease.
"In doing so, China bought time for other nations — two entire months — in order to allow them to take prevention and control measures," he concluded.
Earlier, US President Donald Trump doubted that China had divulged all information about the virus's emergence and spread. On Wednesday, Fox News reported, citing its sources, that the virus had allegedly spread from a Wuhan laboratory. Trump promised to look into this version.