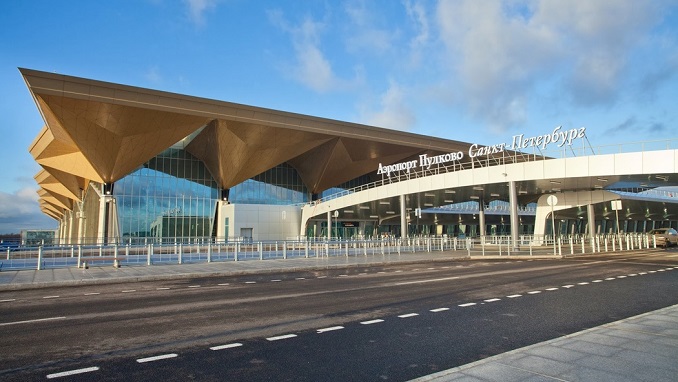 Ryanair, EasyJet and Wizzair are among international low-cost airlines which have submitted bids for 33 destinations out of St Petersburg's Pulkovo Airport next year, Vedomosti reported. 
Awarding the slots would require that the airport complies with the Open Skies regime, the business newspaper writes. Last week, after years of lobbying, the operator of St Petersburg's Pulkovo Airport, Northern Capital Gateway (NCG), has finally received government approval for the introduction of a partial open-skies regime.
NCG sees the open-skies regime, which in general is the liberalization and ease of access and rules of use of national airports for foreign airlines, as a way to boost the airport's traffic.
Currently Russia establishes flight routes through bilateral agreements with country separately, which allows for an airline from a respective country to fly to Russia, without access to third-party destinations. 
The Open Skies regime would allow any airline to fly to any destination, regardless of its registration country. 
Analysts surveyed by Vedomosti estimated that Europe's three largest low-cost airlines could add 5.9mn passengers to Pulkovo's turnover by 2025 (0.5mn passengers to/from Germany and France, 0.38mn from UK, 0.35mn from Italy, and 0.34mn from Spain).
Should international low-cost companies be allowed to operate in Russia, Rossiya and Pobeda airlines, subsidiaries of national air carrier Aeroflot, would be affected the most.
The Russian Federal Antimonopoly Service (FAS) has recently argued that Pobeda should give up international routes and focus on domestic destinations to bring domestic flight prices down, possibly with Aeroflot losing control of the company.