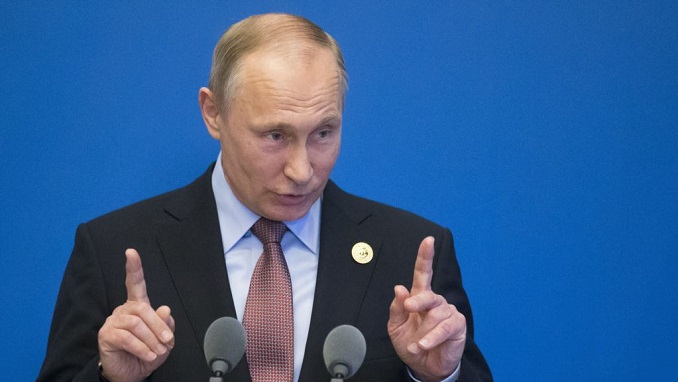 Washington's anti-Russian sanctions and general political tensions between Russia and the United States are causing trade turnover between the two countries keep growing, Russian President Vladimir Putin said at a meeting with the national security adviser to the U.S. President John Bolton in Moscow on Tuesday.
"Despite all of our efforts trade turnover between our countries keeps growing, however strange this might seem. Last year it was up 16% and this year – 8%," Putin said, according to News Russia Today.
"True, in real terms, this is very little, but at the same time, such a trend does exist. Incidentally, the U.S. has a surplus," he said.
Putin pointed out that mutual investment had also grown. "Russian investment in the American economy is twice that of U.S. investment in Russia," he said.
Despite the prospect of new sanctions from Washington against Russia's sovereign debt, the country's oil companies and its big banks, positive examples of economic cooperation between the two countries, although rare, still do exist.
Last week, it was reported that possible new oil and gas projects are already discussed between Russia and U.S. energy giant Exxon Mobil Corp.
The official consultations could expand existing cooperation between the U.S. giant and state-run Rosneft, the Russian government officials said, asking not to be named as the information isn't public yet.
According to the reports, Russia has prepared several options for Exxon, including in natural gas, refining or chemicals, none of which are currently subject to American sanctions, two officials said.
On Tuesday, Reuters reported that Exxon and Rosneft plan to build a liquefied natural gas (LNG) plant in a consortium with Indian and Japanese partners, spreading the estimated $15 billion cost.