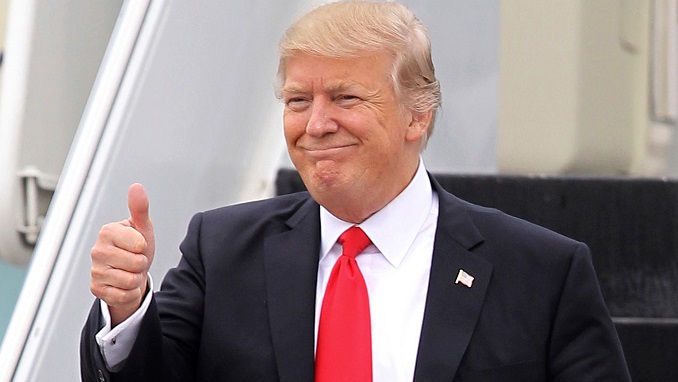 A probe by the U.S. House of Representatives Intelligence Committee has found no evidence of collusion between President Donald Trump's campaign and Russian officials during the 2016 presidential election, RFE/RL reports.
The committee's investigation into Russia's suspected interference in the election – the findings of which were published in a redacted report on Friday – also said there was no proof Trump's business dealings formed a basis for collusion with Moscow during his successful bid for the presidency.
Democratic members of the committee have long criticized the Republican-led process, accusing their counterparts of seeking to protect Trump and undermining the U.S. intelligence community's integrity. Republicans have charged that U.S. intelligence agencies have become overly politicized.
Aside from concluding Trump's election campaign did not collude with Russian officials, the House report found that Russia did use hacking, cyberattacks, and social media like Facebook to try to stoke confusion and discord in the United States. It said Russia had engaged in a campaign of "information warfare" against the West for nearly a decade.
The report also criticized Trump's campaign for its interactions with WikiLeaks, the antisecrecy organization which published e-mails and other documents from Democratic political activists. The e-mails are believed to have been hacked by Russia.
The report was heavily redacted, at the request of intelligence agencies, which prompted criticism from Republican Representative Mike Conaway, who pledged to have more details released.
The panel's lead Democrat, Adam Schiff, accused his Republican counterparts of ignoring relevant details.
"Throughout the investigation, committee Republicans chose not to seriously investigate — or even see, when in plain sight — evidence of collusion," Schiff said in a statement.
The House committee is one of three congressional panels looking into the scope of Russia's alleged meddling in the 2016 election. A report released by the U.S. intelligence community the same month that Trump took office concluded that Russian President Vladimir Putin ordered a hacking campaign that aimed to help Trump and influence the U.S. vote.
The congressional investigations parallel that of Special Counsel Robert Mueller, whose criminal inquiry has resulted in charges for 19 people and three companies.