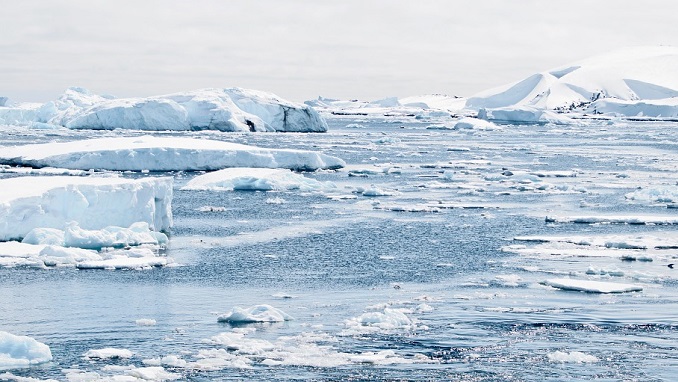 Russia recently marked the official start of construction of the "North Pole" station, which will be the world's first scientific post permanently based in high Arctic waters, Popular Mechanics Russia reports.
The 84 meters long, 22,5-meter wide platform should be completed in 2020, and the cutting of metal for the hull officially started on December 21st, Russia's Federal Service for Hydrometeorology and Environmental Monitoring (Roshydromet) informed.
"The cutting of the metal marks the start of the construction of a unique, comfortable and reliable drifting station that will undoubtedly open a new page in our national polar history," said Natalia Radkova, Deputy Director of Roshydromet.
The station has a deadweight of 10,390 tons and an engine that enables it to move through light ice with a 10 knots speed. An Mi-8 cargo helicopter will be permanently available onboard the installation.
For periods of up to two years at a time, the "North Pole" will be drifting autonomously across the Arctic with a crew of 14 and teams of up to 34 researchers.
Roshydromet's Aleksandr Makarov said the platform will be used for geological, acoustic, geophysical, as well as marine studies. Up to 70 percent of all information on the Arctic territories is today provided by Russia, Makarov added at the ceremony at the Admiralty Yard in St Petersburg.
The project is a joint initiative of Roshydromet and Russia's Arctic and Antarctic Institute. The preliminary project investment cost is around $112 million, officials said.