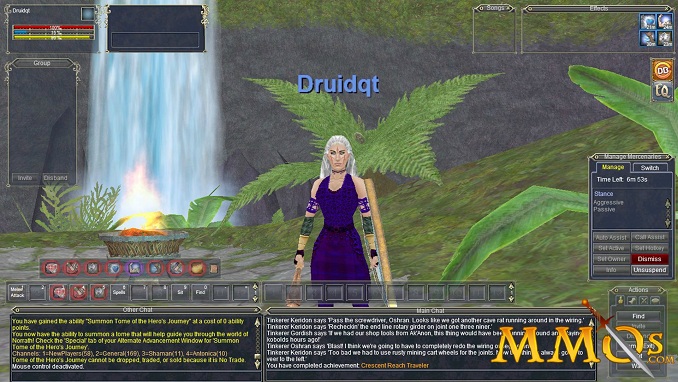 American video game developer and publisher Daybreak is now saying that it has never had any affiliation with Columbus Nova, a Russian investment firm owned by billionaire Viktor Vekselberg, sanctioned by the U.S. Treasury earlier this month, Motherboard reports.
Back in 2015, the former Sony Online Entertainment announced it was being bought by investment management firm Columbus Nova and changing its name to Daybreak Game Company.
What Daybreak now disputes, though, is that Columbus Nova ever had an ownership stake in the MMO maker.
"From the get-go, Daybreak has been primarily owned by Jason Epstein, a longtime investor who also has investments in a variety of media properties," the company wrote in a forum post Friday. "We're well aware of prior statements from Daybreak indicating our company was acquired by Columbus Nova. We have since clarified that the company was acquired by Jason Epstein when he was a partner at Columbus Nova, which he left in 2017."
It's those previous statements—which have stood uncontested for years—that are raising some eyebrows now that the companies are attempting to distance themselves from the investment management firm. Columbus Nova was mentioned a number of times in Daybreak's February 2015 announcement press release, which doesn't mention Epstein at all.
Columbus Nova was also cited as Daybreak's parent company in the site's privacy policy from 2015 through at least 2017. Both of those documents have since been taken down from the Daybreak Games website, but the Internet Archive links cited above don't forget.
What's more, a Wikipedia user going by "Daybreakpr" tried to edit the Daybreak Games Wikipedia page on April 6, the same day the Treasury Department announced its sanctions against Vekselberg. "The company has no affiliation to Columbus Nova," Daybreakpr wrote in the Wikipedia edit notes. "Jason Epstein is and has always been the primary owner and executive of Daybreak Game Company." That edit was later reversed for not citing a reliable source and for appearing to come from someone with an "undisclosed financial stake" in the company.
Vekselberg was placed under sanction by the U.S. Treasury Department earlier this month for "malign" and "destabilizing activities" in various international affairs. The billionaire, whose U.S. assets have been frozen, is the owner of technology investment group Columbus Nova and its parent company, Renova Group.