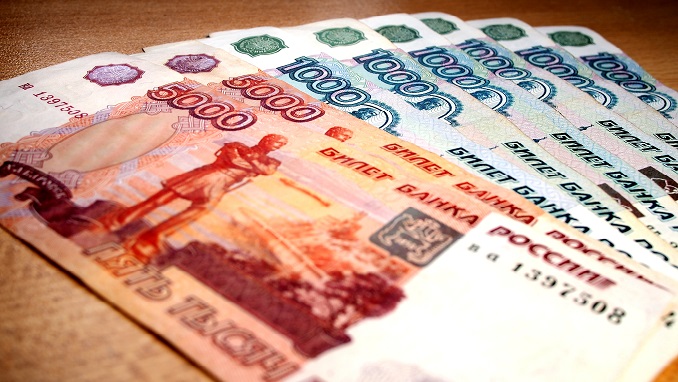 The Russian ruble lost some value against the dollar in early trading on Wednesday, despite being supported by month-end tax payments and investor expectations of high demand for government bonds, Reuters reports.
The Russian currency was 0.47 percent weaker against the dollar at 0720 GMT (63.99) and had lost 0.33 percent to trade at 71.73 versus the euro. The ruble hit a one-year high against a day earlier, as global oil prices jumped to over $74 per barrel.
Elena Kozhukhova, an analyst at Veles Capital, said the ruble could dip on Wednesday morning "under pressure from deteriorating market sentiment" as Asian equity markets slipped and several emerging market currencies weakened.
This week, the ruble has received a boost from month-end taxes, which usually prompt export-focused companies to convert their foreign currency to meet local duties.
Russia's finance ministry is set to auction on Wednesday two issues of ruble-denominated OFZ bonds maturing in April 2030 and July 2024.
Demand for these bonds, which serves as a gauge for global sentiment toward Russian assets and usually supports the ruble, has soared in recent months after uncertainty surrounding possible new U.S. sanctions on holdings of Russian debt.
Last week the ministry sold $1.95 billion worth of bonds, close to the record of $2.13 billion it had sold earlier this month.
"Because of the absence of sanctions rhetoric and demand for ruble assets, we expect a successful placement of OFZ bonds on April 24, which will support the national currency," said Alexandra Ovchinnikova, an analyst at Freedom Finance.
Russia's economy ministry said this week that inflows of foreign funds into OFZ bonds will support the ruble this year despite a projected drop in oil prices.