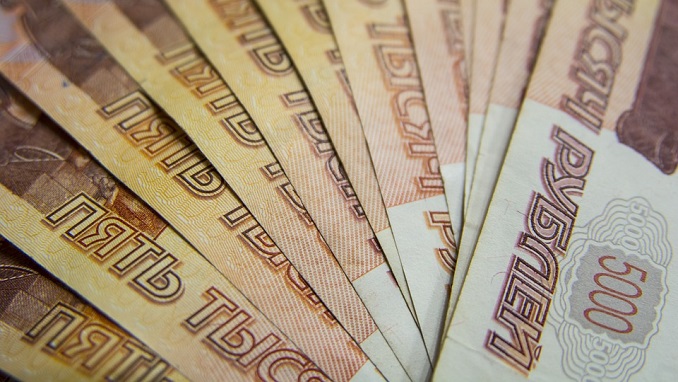 The rouble rose from its weakest level since mid-September on Thursday, supported by slightly higher oil prices and local tax payments adding demand for the Russian currency, Reuters reported.
At 0726 GMT Friday, the rouble was 0.4 percent stronger against the dollar at 68.02, heading away from a low of 68.71 touched on Thursday, a level previously seen in mid-September.
Versus the euro, the ruble was 0.5 percent stronger at 77.95, heading away from 78.89, its lowest level since mid-September briefly touched the day before.
The Russian currency took a hit this week from a drop in prices for oil, Russia's key export, as well as a global exodus from emerging market assets after the U.S. Federal Reserve raised its interest rates.
On Thursday, major currency buyers appeared on the Moscow stock exchange at about 18:00 local time and in less than an hour collected two thirds of applications for the sale of dollars, causing a deficit. By the beginning of the evening session, the exchange had registered more than 2,000 orders for the purchase of U.S. currency and only about 300 for sale.
The currency is needed by Russian banks and companies, which are settling external debts and in December.
While trading activity is winding down ahead of Christmas holidays in Western markets and Russia's long New Year holidays, the rouble could still firm further thanks to local tax payments, analysts said. Russian tax payments usually also prompt export-focused companies to convert their dollar and euro revenues.
"We believe the latter factor is likely to increase support for the rouble in the upcoming couple of sessions and help the rouble regain ground," VTB Capital said.