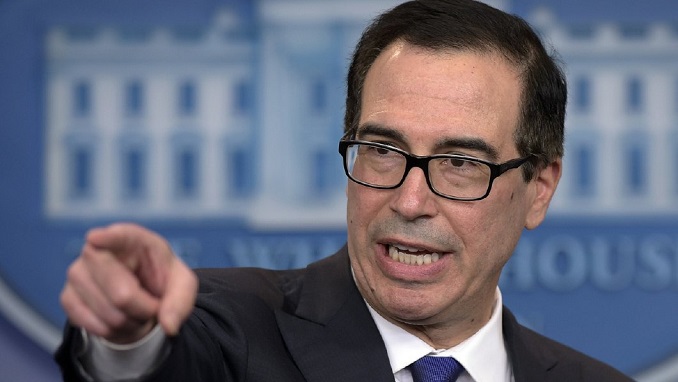 The United States has slapped new sanctions on North Korean financial and business networks in China and Russia in an effort to cut off revenues to the Pyongyang regime of Kim Jong-un and his nuclear weapons programme, The Associated Press reports.
The move comes as the U.S. seeks to choke the flow of goods and materials crucial to North Korea's economy such as oil, electronics, and metals, and pressure Kim to halt the development of nuclear weapons that threaten the region and potentially the U.S. mainland.
"The U.S. government is targeting illicit actors in China, Russia, and elsewhere who are working on behalf of North Korean financial networks, and calling for their expulsion from the territories where they reside," Treasury Secretary Steve Mnuchin said in a statement. Americans are barred from dealing with those who are designated.
"We are sanctioning additional oil, shipping, and trading companies that continue to provide a lifeline to North Korea to fuel this regime's nuclear ambitions and destabilizing activities."
The sanctions have been tightened significantly in the past year as Kim Jong-un's government accelerates toward perfecting a nuclear weapon that can threaten the U.S. mainland. While Beijing and Moscow have supported UN restrictions, they bristle at Washington imposing unilateral sanctions to bolster the pressure campaign.
The intensification of the U.S.-led campaign is a counterpoint to a thaw in relations between North and South Korea revolving around the North's participation in next month's Winter Olympics being hosted by the South. That has eased tensions on the divided peninsula, but the North shows no sign it's willing to negotiate over its nuclear program.
Among those blacklisted were 10 representatives in China and Russia of the Korea Ryonbong General Corporation, which is already designated by the United States and the United Nations and is said to support the North's defense industry. The Treasury Department said the company's procurements also probably support North Korea's chemical weapons program.