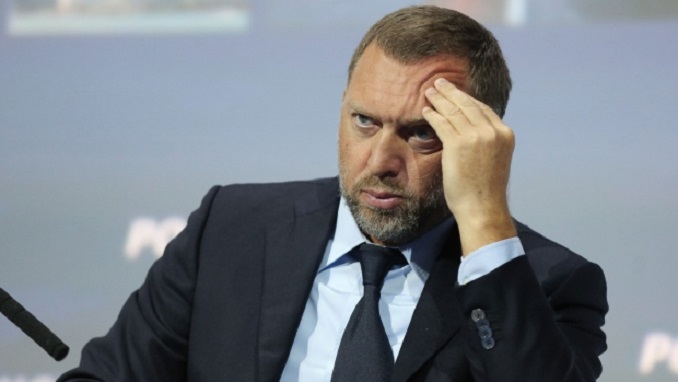 Shares of Russia's aluminum giant Rusal at the Hong Kong stock exchange (HKEX) rose by 6.1, against the backdrop of the resignation of Matthias Warnig, chairman of the board of directors, who stepped down in line with instruction from the U.S. Treasury Department to lift sanctions against the company, TASS news agency reports.
Warnig's successor will be elected at a board meeting on Thursday, Rusal said.
The U.S. Treasury said last week it would remove sanctions against Rusal, its parent En+ and power company EuroSibEnergo if they restructured to reduce the stake of businessman Oleg Deripaska, who is under U.S. sanctions. Warnig's stepping down is one of the conditions of the deal.
Sanctions against Oleg Deripaska and his companies, including Rusal, were imposed last spring. The London Metal Exchange (LME) on April 17 suspended operations with the company's products. Entering the sanctions list also means freezing assets in the United States and prohibiting American citizens from conducting any business with Deripaska-linked companies. Treasury has repeatedly extended the deadline for the completion of transactions with Deripaska's assets.
According to reports, the conditions for lifting sanctions on Rusal also include a reduction of Rusal's board of directors to 14 people (instead of 18), eight of whom, including the chairman, will be independent directors. Deripaska loses the right to nominate members of the Rusal board.
The En+ board of directors will still include 12 people, eight of whom will be independent, with half of the directors required to be U.S. or UK citizens "with extensive business experience." Deripaska will be allowed to nominate up to four directors to the En+ board.