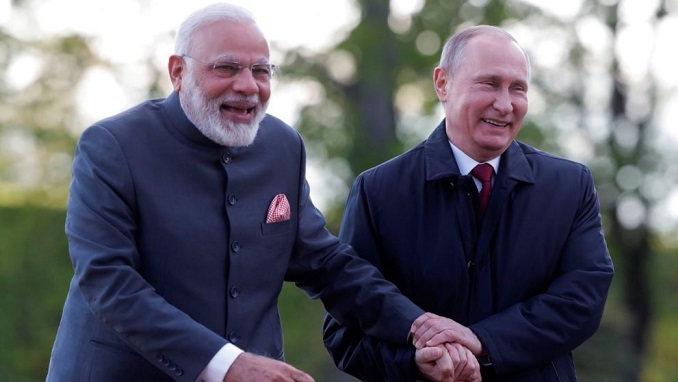 The Indian government has cleared the way for one of its biggest purchases from Russia — a $2.2-billion frigates deal, amid tensions with the United States over Delhi's strengthening of defense ties with Moscow, The International Business Times reports.
The agreement, which will allow India to procure from Russia four new warships for the Navy, will be signed during a summit between President Vladimir Putin and Prime Minister Narendra Modi in the Capital in October, according to officials.
While there were initial discussions to involve the Indian private sector to build two of the ships domestically, the government took a decision to nominate the state-owned Goa Shipyard as it had spare capacity at hand. The Indian-made warships are expected to cost 30-50% more than the direct Russian import due to the cost of building infrastructure and transfer of technology, officials have said.
India and Russia had signed an intergovernmental agreement to proceed with the deal in October 2016, but price negotiations and technical consultations, which also involved the Indian shipyard, have delayed the final clearance, which could be one of the big takeaways from the Modi-Putin summit that is scheduled to take place in Delhi on October 5.
India already operates six of the Talwar-class frigates, but these four to be ordered will be more advanced versions. The warships are to be fitted with the Brahmos missile system and will have significant changes from the older ships as the Navy will have several Indian-made pieces of equipment onboard, including sensors and communications. They will add to India's muscle in the Indian Ocean region.
Aside from the $2.2 billion frigates deal, the two countries previously agreed on the $5.5 billion purchase of the S-400 Triumf advanced air defense missile system, as well as a $1 billion deal for the supply of Kamov-226 helicopters.