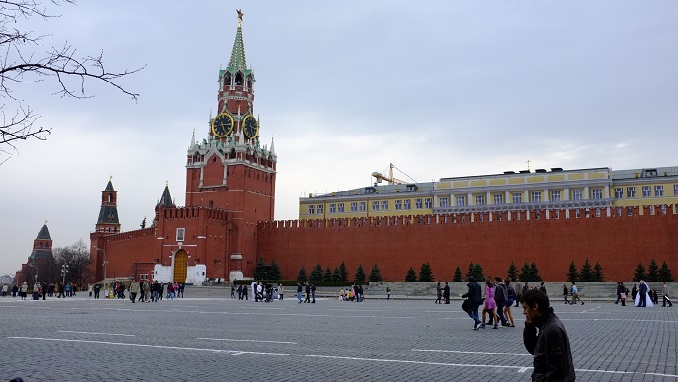 Russian lawmakers havealmost entirely stripped a bill proposing counter-sanctions against the United States of provisions related to specific goods and services, including U.S. pharmaceutical and agricultural products, alcohol and tobacco. They also removed a proposal to restrict the employment of U.S. citizens in Russia, Interfax news agency reported.
The move comes after members of the Russian State Duma, the lower house of Parliament, last month proposed banning numerous U.S. goods and services in response to the latest U.S. sanctions against the Kremlin.
On Facebook, Yekaterina Schulmann, a political scientist at the Russian Presidential Academy of National Economy and Public Administration, posted scans of the new draft she obtained at a discussion of the bill held on May 11 at the lower house of parliament, the State Duma.
The new version of the legislation states broadly that the government can decide which "goods and raw materials" from "unfriendly foreign governments" — or producers from those countries — to slap restrictions on.
It also would empower the government to restrict goods and raw materials taken out of the country by citizens and entities from "unfriendly foreign governments."The bill left in potential restrictions on the participation of these citizens — and entities in which companies from those nations have a more than 25-percent stake — in the privatization of state assets.
Meanwhile, Russian lawmakers have also suggested establishing criminal responsibility and prison sentences for citizens or companies which would comply with U.S. sanctions against Russia, TASS agency reported citing a source in the State Duma.
Members of the lower house of the Russian parliament proposed to introduce a new Article 284.2 into the Russian Penal Code. The newly established felony would be punishable by up to four years in jail or other limits on an individual's freedom or by a fine of up to 600,000 roubles ($9,730), the source said.
The same legislation would also make it a criminal offense for Russian citizens to help foreign governments sanction Russia by providing advice or information. The bill will be presented to the lower house of the Russian parliament on May 14.