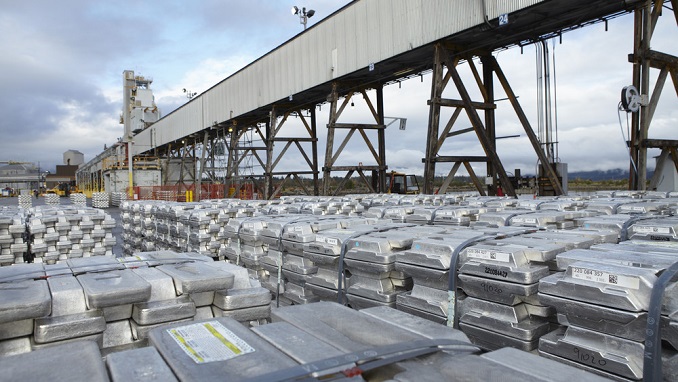 Glencore and Rusal have asked the London Metal Exchange to temporarily lift its suspension on Rusal's aluminum after the U.S. Treasury allowed an extension of the deadline for companies to divest from the Russian firm under U.S. sanctions, sources told Reuters.
There was no other detail about the request, but sources say the LME and its members want to ensure that any metal delivered to the exchange is not under sanctions.
Trading with Rusal'saluminumwas suspended from the LME from April 17 after the U.S. Treasury Department imposed sanctions on the Hong Kong-listed company and other Russian firms and oligarchs.
The Treasury has extended its deadline for U.S. consumers to wind down business with Rusal to Oct. 23 from June 5 previously and said it would consider lifting sanctions if Rusal's major shareholder, Russian tycoon Oleg Deripaska, ceded control of the company.
The extension detailed in General Licence 14 (GL-14), issued late April, effectively means aluminum produced and sold by Rusal until Oct. 23 is free of U.S. sanctions, so long as the deal to buy was signed before they were imposed on April 6.
This is the case with Swiss-based mining giant Glencore, which has a seven-year deal to buy 14.5 million tons of aluminum from Rusal between 2012 and 2018.
Despite the effects of U.S. sanctions on Rusal's business, the company on Friday said its profits jumped by 20 per cent in the first quarter.
Rusal is the world's second biggest aluminium producer, making about 6 per cent of the world's supply of the metal, which is used in the manufacture of products ranging from aircraft to drinks cans. Listed in Hong Kong, Rusal employs 62,000 people at 44 sites, producing 3.9 million tons ofaluminium and 10.5 million tons of alumina ore each year.