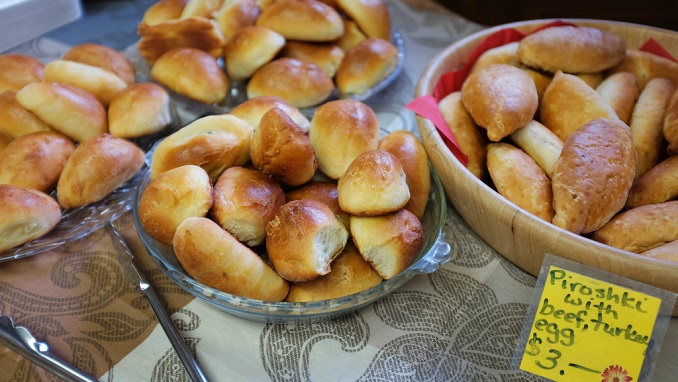 An increase in Russia's value-added tax (VAT) from the beginning of this year has hurt Russian bakeries, along with a poor harvest, rising oil prices (leading to higher transport costs) and sanctions-pressured devalued ruble, Realnoe Vremya reports.
The cost of key ingredients like sugar and eggs grew by around 28 and 26 percent respectively last year, while grains and flour rose by approximately 7 to 20 percent. In the first two weeks of 2019, inflation jumped beyond the Central Bank's expectations, with the price of flour growing by 2.6 percent and prices overall increasing by nearly 1 percent, the business daily reported.
Maria Kudryashova, a consultant whose clients are primarily bakeries in Moscow, says the industry nationwide has been hit hard. "It's an unpleasant moment," she said. "Anytime prices rise, it's painful."
The VAT rise, from 18 to 20 percent starting Jan. 1, was part of a controversial government plan announced last summer to replenish state coffers. When the State Duma passed the measure in July, critics worried that it would drive up gas prices and inflation.
"This year the increased VAT is the key shock," said Tatiana Yevdokimova, chief economist for Russia at Nordea Bank. "It affects practically everything."
The announcement last summer was overshadowed by unpopular pension reforms. But now that the new rate has come into effect, consumers are feeling the pinch.
"Prices at the supermarket have gone up across the board since New Year's," said Vitaly Fedotov, a 40-year-old cab driver, who had stopped in a bakery for a loaf of bread.
Among the products that will become more expensive are the usually cheap pirozhki — stuffed pastries which are a staple of the Russian diet. That is especially true for the country's poor, says food historian Olga Syutkina, which she said makes up a significant chunk of the population. "And so it is namely them that rising prices will hit the hardest," she said.