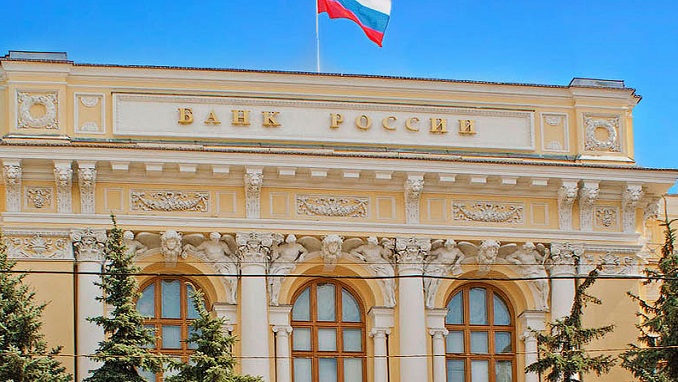 The Russian central bank decided to cut the key interest rate to 7.5% on Friday, the Board of Directors of the Bank of Russia said after its first meeting this year, Reuters agency reports.
The Bank of Russia notes that annual inflation remains at a consistently low level, while inflation expectations are gradually declining, which lead to the decision.
"Short-term pro-inflationary risks have abated. Therefore the balance of inflationary and economic risks has shifted slightly towards the risks to economic growth. The uncertainty over the situation in global financial markets has increased. This year annual inflation is much less likely to exceed 4%, the regulator said.
"In this environment, the Bank of Russia will continue to reduce the key rate and may complete the transition from moderately tight to neutral monetary policy in 2018," the bank's press release said.
Analysts have found it difficult to track the near-term decision-making of the Russian central bank.
"The central bank hasn't yet given a clear signal to the market on the terminal point for its neutral key rate — 6 percent or 7 percent — despite plans to reach it already in 2019," said Nataliya Shilova, chief analyst at B&N Bank PJSC in a statement for Bloomberg. "That's why everyone's expected trajectory for rate reductions is different."
The bank cut its key rate six times last year as inflation, once stubbornly high and at double-digit levels, slipped below its target of 4 percent.
Friday's 25 basis point cut was in line with predictions from 18 of 20 analysts and economists polled by Reuters beforehand.
The ruble firmed to 57.92 versus the dollar after the decision, compared to a rate of 58.11 shortly before.
Lower rates are beneficial for Russia as they spur economic growth by boosting consumer demand through lower lending rates. That could please voters ahead of a presidential election on March 18 by making consumer credit and mortgages cheaper.