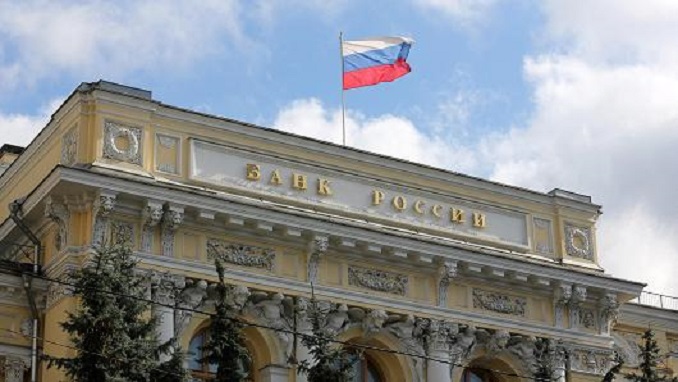 The Bank of Russia's updated macroeconomic forecasts published on Monday show that the regulator does not rule out oil prices falling to $25 per barrel in 2020, Banki.ru reports.
The central bank's risk scenario could be triggered in case of lower demand for energy products around the globe and worsening prospects for global economic growth, it added.
In case the risk scenario materializes, Russia's inflation could jump to 7.0–8.0% in 2020 with gross domestic product falling by 1.5-2.0%.
"The expected deterioration of external conditions in the risk scenario from the beginning of 2020 (including a noticeable decrease in external demand) will cause a recession in 2020, as a result of which the GDP growth rate for the year will be minus 1.5% – minus 2% after 0.8-1.3% in 2019. At the same time, the dynamics of consumption, investment and export will contribute to the decrease in output. In 2021–2022, as it adapts to changing external conditions, the economy will move towards recovery growth and will grow by 1-2% in 2021, and by 3.5-4.5% in 2022," the document explains.
In its baseline scenario, the Bank of Russia proceeds from a gradual reduction in the price of Urals oil to $50 per barrel by the beginning of 2021 and its maintenance near this level in the future. Thus, the average annual oil price in the baseline scenario will be $63 per barrel in 2019, will drop to $55 per barrel in 2020 and will be at $50 per barrel in 2021–2022.
In the baseline scenario, the Bank of Russia forecasts annual inflation in the range of 4–4.5% according to the results of 2019 and its preservation near 4% in the future. The growth of the Russian economy in 2021–2022 in the baseline scenario will accelerate to 1.5–2.5% and 2-3%, respectively.