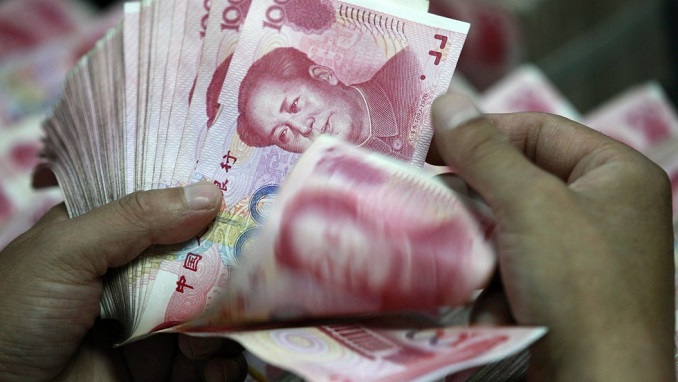 The Bank of Russia increased yuan's share in its foreign-exchange and gold assets, nearly matching the allocation for the Canadian dollar, Vesti.ru reports.
The yuan's proportion jumped to 2.8 percent in the last three months of 2017 from 1 percent in the third quarter, according to a report published on Monday by the Bank of Russia, which discloses the data with a half-year lag.
Russia now keeps a fifth of its holdings invested in bullion and the Chinese currency. The yuan's share is just short of the 3.1 percent for the Canadian dollar, or loonie as it's known. The shares allocated to the U.S. dollar and the euro fell, while gold's ratio exceeded 17 percent, the central bank said.
"The rise in the share of yuan assets, albeit still relatively small, reflects Russia's intentions to diversify away from major currencies," said Piotr Matys, an emerging-markets currency strategist at Rabobank in London. But "it will not be easy for Russia to significantly reduce the share of the dollar in its reserves given that the greenback is still one of the most liquid currencies," the monetary authority said.
In 2014, the central banks of Russia and China agreed to a currency-swap deal to facilitate trade and investment between the two countries. Soon after, Russia's central bank first invested 14.5 billion rubles ($228 million) in Chinese bonds.
The Chinese currency's share reached only 1.4 percent of worldwide reserves in the first quarter, from 1.2 percent in the previous three months, according to the International Monetary Fund.