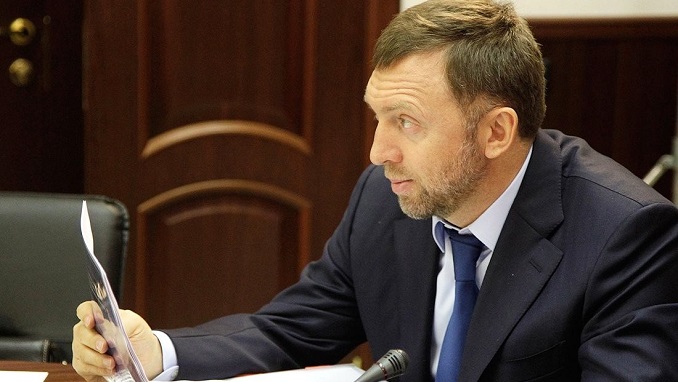 Russian energy group En+, owned by billionaire Oleg Deripaska, intends to profit off cryptocurrency miners. In 2018, the aggregate demand for electricity from miners may total 100 MW, the company's CEO Maxim Sokov told Moscow business daily Vedomosti.
Sokov says En+ is negotiating with several funds that attract investments into the construction of mining farms that will act as consumers of electricity. En+ is going to offer miners to build cryptocurrency mining farms next to En+ power plants in Irkutsk, Bratsk, and Ust-Ilimsk, Sokov said. Currently, a pool of investors, including international ones from China and the United States, are getting involved, he added.
This decision will allow En+ to diversify its client portfolio, Sokov explained, without disclosing future electricity tariffs for En+ miners.
En+ could rake in from $10 million to $15 million from this 100MW, ACRA's research chief Natalia Porokhova told Vedomosti. Using 2017 prices as a base, the company can raise around 980 million rubles ($17 million), VTB Capital analyst Vladimir Sklyar told the newspaper. According to a source familiar with the managers of the holding, this is close to the company's expectations.
The power company would mainly benefit from attracting cryptocurrency miners from China, where strict prohibitive regulation is now in force, and the capacity of individual farms reaches 50MW, managing partner at Crypto Technology Anton Sobin told Vedomosti.
Having access to the power needed for mining cryptocurrencies is a major issue for "miners". China has long been a cryptocurrency mining stronghold due to low power tariffs and many large mining operations have set up shop nearby power stations.
In Russia, the first instance of power stations being bought by investors to house cryptocurrency mining operations was reported in January, when businessman Aleksey Kolesnik bought two power stations for future cryptocurrency mining operations.
The two power plants based in Perm and Udmurtia, regions roughly 1,200 km East of Moscow, will be refurbished into a data center and mining operation. Kolesnik paid around $3 million for the two power stations – although it is uncertain if and when the plans to start mining cryptocurrency will go ahead.