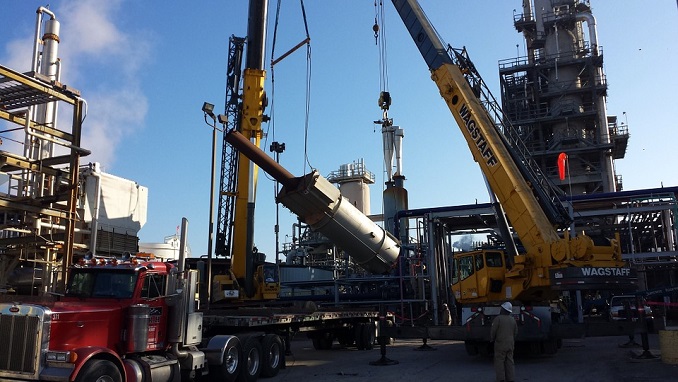 Russian banks and a joint Russia-China investment fund are interested to take part in Saudi Aramco's initial public offering (IPO), according to the head of a sovereign Russian investment fund.
Aramco is the Saudi state-owned national petroleum and natural gas company with a market value estimated at between $2 trillion and $10 trillion, making it the most valuable company in the world.
Several banks and other groups in Russia are interested in investing in shares of Aramco, the world's biggest oil exporter, Kirill Dmitriev, the chief executive officer of the Russian Direct Investment Fund, said Wednesday in Riyadh, according to Reuters.
Saudi Arabia plans this year to sell a stake of about 5 percent of the company in what could be a record IPO.
"Not only this, but we have a Russia-China investment fund, and through that Russia-China investment fund we see a major interest in the Aramco IPO from a number of leading Chinese institutions," Dmitriev told reporters.
"We see significant interest to invest in the Aramco IPO from Russia, from China, and we believe that this is very good for, once again, thinking jointly about oil."
Russia and Saudi Arabia, the world's two largest oil-producing nations, have abandoned their long-time rivalry and formed an alliance to try to prop up crude prices amid a surge in output from U.S. shale drillers.
The pair engineered a global accord to cut output until the end of the year. Russian Energy Minister Alexander Novak and his Saudi counterpart Khalid Al-Falih spoke today at a conference in Riyadh, the latest in a series of joint appearances that underscore their deepening ties.
Dmitriev also said Russia and Saudi Arabia plan to ink an agreement in the LNG sector during Wednesday talks in Riyadh, and also aim to finalize three major energy projects worth more than $2 billion in joint investments within the next three months, as the two countries "aim to accelerate work to build a strong bilateral relationship".
"I think today you will also see a big announcement between Saudi Aramco and a major LNG project in Russia, but let's wait for the announcement," he said, adding that Russia enjoyed seeing Saudi Arabia's energy minister Khalid al-Falih visiting the Arctic Yamal LNG project launched in late 2017.
Falih visited the Novatek-led Yamal LNG project twice last year as Saudi Arabia is interested in LNG purchases to free more oil than it currently uses as feedstock for its power stations.