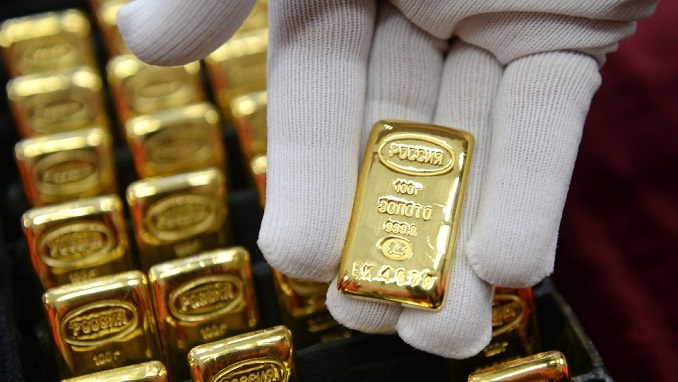 In the first eleven months of 2018, Russia produced 290.3 tons of gold, up from 284.95 tons in the same period in 2017, the country's Finance Ministry said on Monday, according to Reuters.
Production for the period included 243.89 tons of mined gold compared with 235.49 tons a year ago, the ministry said in a monthly report.
Silver production totaled 1,035.63 tons in the January-November period, up from 956.17 tons in the same period of 2017, the ministry said.
This month, Russia overtook China to become the world's fifth largest official sector holder of gold as Western sanctions drove buying by its central bank to record highs in 2018, according to official data.
With support from President Vladimir Putin, the central bank has been betting heavily on bullion, often seen as a safe haven or a natural hedge against the dollar, with active purchases in the last 10 years.
The global gold market hit an 8-month high on Wednesday, supported by increasing risk aversion and technical buying, as well as uncertainty over U.S.-China trade relations and the expectation the U.S. Federal Reserve will keep rates on hold later in the day.
Spot gold was up 0.2% at $1,313.91/oz by 2.45am GMT, after touching its highest since May 15 at $1,314.10 early in the session. U.S. gold futures rose 0.3% to $1,312.30/oz.