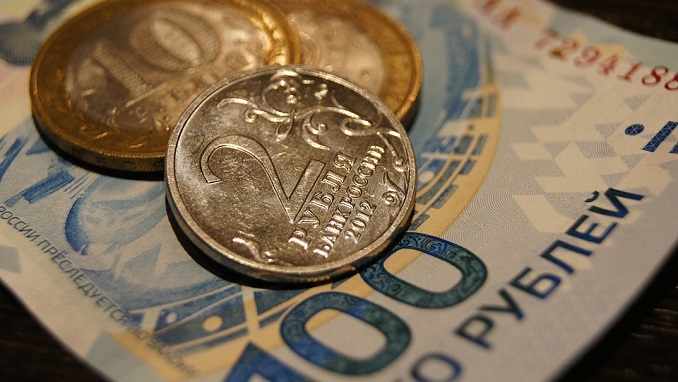 Growing appetite for risk and higher oil prices boosted the ruble on Tuesday, leading the Russian currency to a two-week high against the U.S. dollar, Reuters reports.
After briefly touching 64.47, a level last seen on May 28, the ruble gained 0.4% to 64.53 versus the dollar.
Against the euro, the rouble gained 0.4% to trade at 73.01 , its strongest since June 3.
Wednesday is a public holiday in Russia, so Tuesday's trading is likely to remain light, the news agency writes.
Russian assets were supported by oil prices, which rose along with global financial markets and bolstered by expectations that OPEC and its allies will extend a supply reduction agreement. Brent crude oil, a global benchmark for Russia's main export, was up 0.3% at $62.46 a barrel.
Russian stock indexes inched lower after rallying the day before.
The dollar-denominated RTS index was down 0.2% to 1,332.4 points after hitting a five-year high of 1,337.63 on Monday. The rouble-based MOEX Russian index was 0.5% lower at 2,728.9 points.
The Russian stock market "is geared to advance further today, bolstered by improved sentiment towards emerging market assets and a rebound in oil prices this morning," analysts from Alfa Bank said.