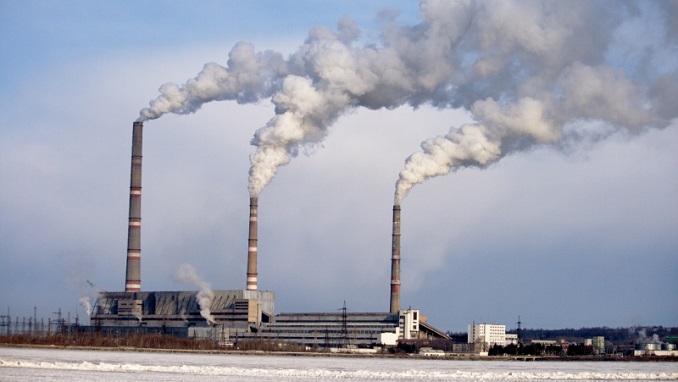 In an emotional plea to Canada's Prime Minister Justin Trudeau, residents of a highly polluted mining city in central Russia are begging to be admitted to the country as environmental refugees, Radio Liberty reported.
Coal dust from nearby mines and factories has blanketed their homes and made their lives unbearable, dozens of women from Kiselyovsk, a city of 90,000 in Siberia, say in a video posted on YouTube over the weekend.
"We want to openly appeal to the honourable prime minister of Canada, Justin Trudeau," a young woman says in the video, reading from a statement.
"Unbearable conditions for life have developed in Russia, in particular in Kuzbass," she continues, referring to the coal-rich mining region where they live.
The statement says people there want Trudeau's help because Canada's refugee system recognizes "discrimination on social grounds," which they say applies to them.
However, the residents are likely mistaken on that point, according to CBC. Canada's refugee rules are largely silent on questions of environmental impacts. In general, only people fleeing conflict or political persecution are admitted as refugees.
One of the organizers of the "move to Canada" appeal, Vitaly Sheshtakov, was quoted by the local newspaper as saying living conditions in Canada are similar to Siberia, only much cleaner.
In their video, the residents, who identify themselves as mothers and grandmothers, say they are hardworking and can make a big contribution to Canada's economy, if given the chance.
The women in the video also take a very personal stab at Vladimir Putin, suggesting the Russian president is ignoring the pollution problem, treating local communities "more like gas chambers" than settlements.
"We are tired of waiting for changes. And it is dangerous to wait further: the ecology in our city and region is getting worse every day," one of the women says.