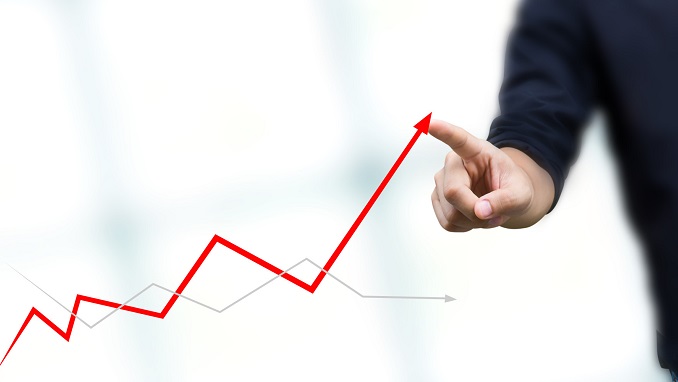 Despite U.S. sanctions, Russian OFZ bonds are proving attractive to foreign investors, who bought Russian bonds of a record-high value in January, according to a report by the Bank of Russia on liquidity in the banking sector.
Non-residents increased their investments in OFZs by 55 billion rubles ($836.5 million), to 550 billion ($8,365 billion), which is a record volume since January 2018. About half was purchased at auction, the rest – in the secondary market, the central bank said. Due to active purchases of foreign investors, the yield of long issues of OFZs decreased by 50–60 bp in January.
Russian companies' stocks attracted the most foreign investment in 5 years, adding nearly $576 million in January, the central bank reported.
The ruble-denominated Moscow stock exchange (MOEX) index has reached a new all-time high, surging 6.4 percent since the beginning of the year, the regulator said in its report on liquidity of the banking sector and the financial markets issued on Tuesday.
The index hit several records in January, finishing the month at 2536.28 points, and later reached a new all-time high of 2551.97 points on February 6.
The Central Bank also notes an increase in demand for the Russian currency. The exchange rate of the ruble against the dollar in January rose by 5.8%, while the JP Morgan Emerging Market Index rose by 3.3%.
According to the Bank of Russia, investors are optimistic about the easing of the U.S. Federal Reserve's rhetoric, progress in the U.S.-China trade negotiations, and the recovery in oil prices to above $60 a barrel.
The lifting of sanctions against aluminum company Rusal in January has also been good news for the market, says Vyacheslav Smolyaninov, chief strategist at BCS Global Markets. According to him, the market took it as a signal that Washington will postpone fresh sanctions against Russia.