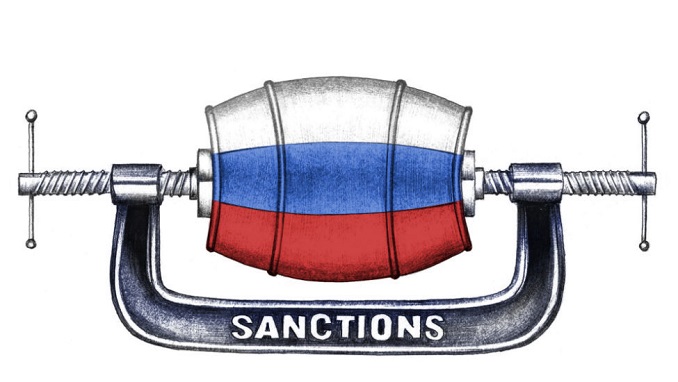 The United States Congress will resume talks on new restrictions against Russia on Tuesday, and Russian experts note that the most dangerous scenario for the country is sanctions against state banks, Nezavisimaya Gazeta reports.
As all transactions in dollars are carried out via correspondent accounts in U.S. banks, in case they are barred from working with Russian banks, Russia's Central Bank and the Finance Ministry will have to remedy the situation using their own reserves, and converting dollar deposits into rubles will become a reality, experts warn.
"Actually, this means disrupting the system of circulation of dollars in the country," says Evgeny Koshelev, an analyst at Rosbank.
According to credit rating agency Moody's, which upgraded Russia's outlook from stable to positive last week, the heat is very likely to be turned up in the coming months.
"Any additional sanctions are likely to include prohibitions on U.S. and U.S.-domiciled entities from buying, and possibly from holding, local-and foreign-currency government bonds and bonds issued by some state-owned banks and non-financial companies. Further sanctions beyond those cannot be ruled out," Moody's said.
"New punitive measures may include a ban on American companies and citizens on not only buying, but also possessing Russian state-issued bonds, state companies and banks, and therefore may target both the primary and second market," Kirill Tremasov, Director of the Analytical Department at Loko-Invest, said on his Telegram channel.
Experts are skeptical about Moody's suggestion that the sanctions could cover Russia's second bond market.
"We view this scenario as one of the toughest ones, and its likelihood is 10-15%," says Sergei Deineka, a financial analyst at BCS Premier.