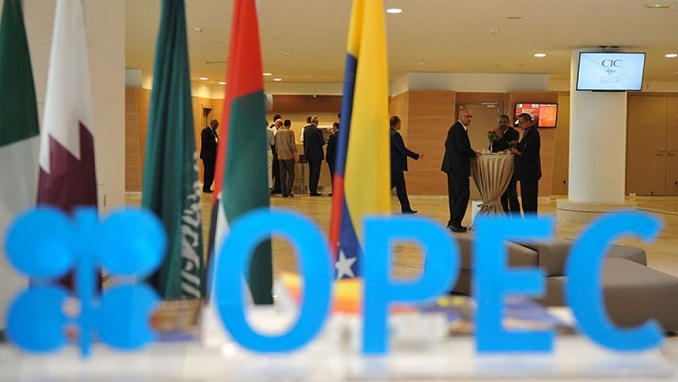 Oil production by members of global cartel OPEC fell to a four-year low in January as the organization applied a new pact to boost global oil prices, the International Energy Agency (IEA) said Wednesday, but Russia and other ex-Soviet states failed to cut back output as much as promised, AFP reports.
OPEC crude output dropped by 0.93 million barrels per day (mbd) to 30.83 mbd in January.
OPEC members along with allies including Russia agreed in early December to trim production by 1.2 mbd from January 1, in a bid to eliminate a production glut and shore up prices.
The IEA said that compliance with the so-called Vienna Agreement was 86 percent by OPEC states, with Saudi Arabia, UAE and Kuwait cutting by more than promised. However, compliance by non-OPEC participants was only 25 percent, the Paris-based organization said. According to IEA data, Russia made only 18 percent of its pledged cut of 0.23 mbd.
Kazakhstan increased production, while Azerbaijan only cut 15 percent of what it had promised.
Previous pacts by OPEC and its partners including Russia, often called OPEC+, to cut back production have been marked by initial low compliance rates by certain countries.
Overall, global supply fell by 1.4 mbd to 99.7 mbd in January, according to the IEA, which said cuts imposed by authorities in the province of Alberta in Canada, which is not party to the Vienna Agreement, also contributed to the reduction.