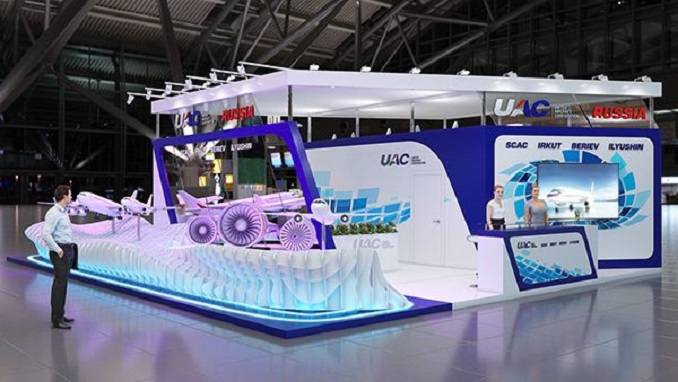 A decision by U.S. President Donald Trump to pull out of an international agreement on Iran's nuclear program could open unexpected opportunities for Russia's aircraft manufacturing industry, pro-Kremlin news outlet Sputnik reported.
Trump's Tuesday announcement that the U.S would seek to reimpose sanctions on Iran left little hope that two western airplane giants, Boeing and Airbus will be able to consummate $40 billion in aircraft deals struck by Iranian carriers during the brief trade thaw. Both companies' export licenses to Iran will be revoked, Treasury Secretary Steven Mnuchin told reporters.
After the U.S. and Iran signed the deal with China, Russia, and European allies in 2015, Boeing signed a $17 billion deal with Iran Air to deliver 80 aircraft and another $3 billion deal with Iran's Aseman Airlines. Airbus also inked a deal to sell Iran Air 100 planes for $19 billion, only three of which have been delivered.
According to Russian media, President Trump's decision on Iran may actually be a stroke of good fortune for Russia's state-owned United Aircraft Corporation, the aircraft manufacturing holding that has made substantial efforts to revive and modernize its civilian aircraft offerings in the last four years.
The Il-96-400M, a comprehensive modernization program for the Il-96 wide-body airliner is one such project. With a seating capacity of 390 passengers and a range of 12,000 km, the plane is expected to compete directly against Boeing and Airbus for the Russian market.
UAC signed a contract with Ilyushin Aviation Complex to develop the Il-96-400M in 2017, with the aircraft expected to be ready for flight testing in 2019. If all goes to plan, the plane will be fitted with four powerful, fuel-efficient Russian-made engines and feature advanced avionics, and will be able to compete on tenders abroad, including in Iran.
There's no word yet on how much the new Il-96 will cost, with predecessors hovering in the $40 to $50 million price range. However, accounting for inflation and new technology costs, even a doubling, tripling or quadrupling of the price would still put the Il-96-400M well below the cost of the A350 (priced from $317 million to $336 million), and the Boeing 777 ($295 million to $361 million).