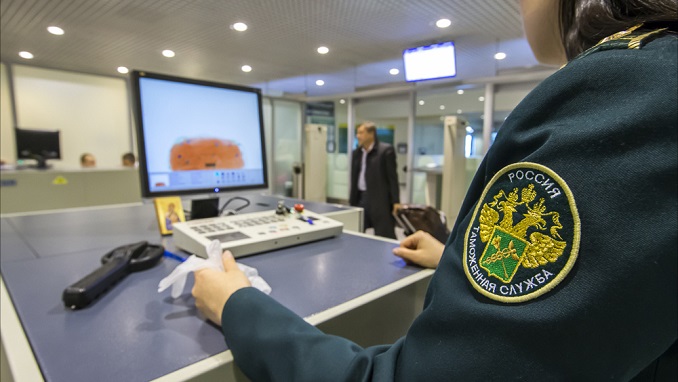 Russia's Federal Customs Service announced that it transferred 4.575 trillion rubles ($80 billion) to the Russian federal budget, more than it was previously planned, TASS agency reported.
"The final figure for 2017 – 4.575 trillion rubles ($80bn)," the head of the Customs Service Vladimir Bulavin said, noting that for 2018, the target is at 84.18 billion.
The Federal Customs Service allocated $804,000 in its 2018 budget for preparation of the infrastructure for the launch of the tax-free system in Russian cities, according to Bulavin.
These [two phases of the tax-free system development] will require certain material costs but we are ready for that. These costs are provided in our budget for 2018 because the issue has arisen other than in this year," Bulavin said.
Airports of the Moscow Hub, the Pulkovo Airport in St. Petersburg and the Sochi Airport are to be connected to the system, for the time being, the official said. The system must be launched in two stages.
A customs official confirms clearance of goods purchased in Russia at the first stage. The Customs creates an automatic information exchange system in cooperation with the internal revenue service and the system operator at the second stage.
However, no decree has been issued so far regarding cities that will launch the system, Bulavin noted.
The law on VAT (value-added tax) refunds for purchases made by foreign citizens in Russia came into force on January 1, 2018. Under the new legislation, citizens of countries not belonging to the Eurasian Economic Union (EAEU) can refund VAT paid on the territory of the Russian Federation.
The law also sets a zero VAT rate for services provided to foreign citizens by Russian companies and defines a package of documents to be provided to tax authorities to confirm the viability of the use of the zero VAT tax.
The minimum purchase of non-food goods from which foreign nationals can recover VAT is 10,000 rubles ($175).