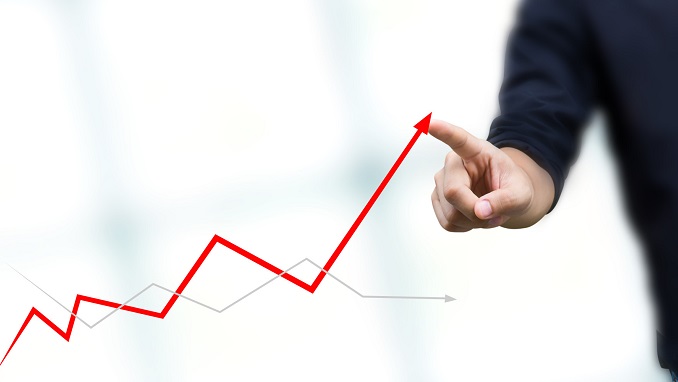 Activity in Russia's service industry as measured by the IHS Markit services PMI index rose to a three month high in August at 53.3, up from 52.8 a month earlier and well ahead of the 50 no-change benchmarks, Markit said in a press release on Wednesday.
The overall index has been held back as another indicator, the manufacturing PMI continues to be underwater with a reading of 48.9 in August, slightly up from 48.1 a month earlier. The difference reflects some extent the changing nature of the Russian economy and the boom in e-commerce that is also pulling down footfall traffic in Moscow's leading shopping malls, according to the Watcom Shopping index.
However, Russia's headline industrial production numbers were up to 3.9% in July from 2.2% a month earlier, suggesting that the recovery is still underway.
But according to Intellinews, the services sector, which has been growing steadily for over two years, remains the star of Russia's economy. The August data signaled a solid rise in business activity across the Russian sector and the rate of growth accelerated to a three month high, Markit says.
New business also increased solidly despite the pace of expansion easing to the second-weakest since July 2017. The slower rise in new orders led to less pressure on capacity, with both backlogs and employment contracting further, Markit reports.
"Despite a sharp rise in cost burdens, services firms raised charges only moderately amid reports of greater competition and fragile client demand. Although the latest IHS Markit Russia Composite Output Index picked up from July's 26-month low, signs of greater spare capacity and a weaker rate of new order growth could weigh on future expansion," said HIS Markit economist Sian Jones.