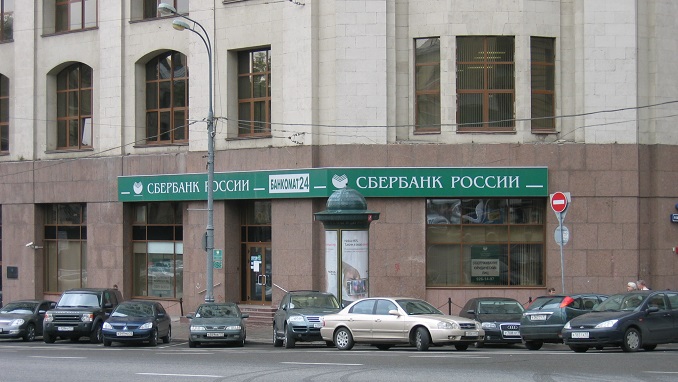 Russia's Sberbank announced on Thursday a higher than expected 16 percent rise in second-quarter net profit, but the result was outweighed by a drop in share value to the lowest this year, as investors pulled out of Russian assets due to U.S. sanctions risks, Banki.ru reports.
The bank, which is the country's largest lender, said net profit reached $3.2 billion in April through June, topping an average forecast of around $3 billion on the back of higher net fees and commissions as well as cost savings.
Shares in the bank, Russia's most liquid stock, which provides a proxy for the market as a whole, were down almost 4.8 percent at 178.7 roubles by 1549 GMT, having fallen as low as 178.55 roubles, a 12-month low.
"The share movements reflect market nervousness over Russian risk," Chief Financial Officer Alexander Morozov said on a conference call, presenting the financial results.
Elsewhere in the sector, state-owned VTB was down 3.6 percent and Tinkoff lost 0.7 percent.
The rouble hit its lowest against the dollar in more than two years, pressured by fears of more sanctions and purchases of foreign currency for state reserves, though it later steadied.
The U.S. Treasury imposed sanctions on various Russian entities on Tuesday, and a new tranche of sanctions announced by the U.S. State Department earlier this month was expected to take effect soon.
Russia's Economy Minister Maxim Oreshkin on Wednesday warned that new U.S. sanctions would pressure the rouble and fuel capital outflows over the next 12 months, becoming one of the first government officials to acknowledge the U.S. measures and the risk of more to come would take a toll on Russia's economy.
Sberbank is in particular sanctions focus because draft legislation from U.S. senators on Aug. 2 suggests banning Sberbank and VTB from operating in the United States.