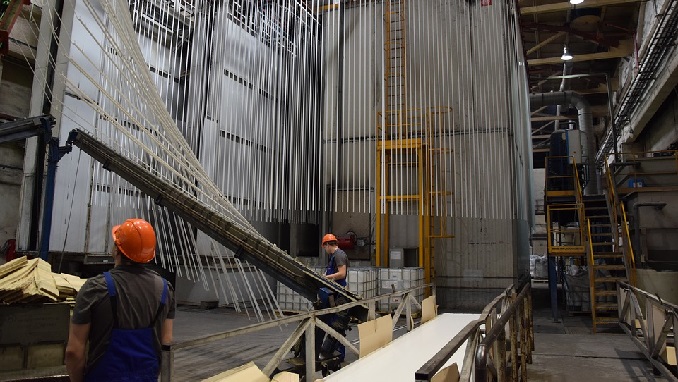 Russian mining giant Severstal is making massive investments to increase production by five times at its Yakovlevsky DSO iron ore mine in Russia, a rare underground operation to extract the metal, IM-mining reports.
The company aims to to reach 5 million tons per year by 2023 from the current capacity of just over 1 Mt. This includes the purchase of more than 30 pieces of equipment in 2018, for which more details have now been given, the report says.
They include eight Caterpillar R1300G LHDs used to clean the mine faces after blasting and to transport mined ore to the ore passes. The load capacity of the new machines is 6.8 t, and the bucket volume is 3 cubic meters. Severstal says an advantage of the new machines is their autonomous fire extinguishing system and automatic lubrication system, which will reduce the time spent on their maintenance.
In addition, four new KAMAZ dump trucks are replacing old MAZ trucks, which served the mine for 15 years, the company said.
Last month, Severstal became a 100% owner of the Yakovlevsky mine, after it bought 50% of its shares at a public auction for $116.5 million. Metal Group LLC, the previous owner, went bankrupt in 2017 when Severstal acquired debt obligations for the first 50% of the rich iron mine containing 9.6 billion tons of ore.
Metal Group, which owned the asset, belonged to Viktor Chernomyrdin and Andrei Klyamko on a parity basis. The company owed Gazprombank $150 million, and in 2017, Severstal bought the debt for 50% of the nominal value.
Severstal said it plans to invest more than $320 million in the Yakovlevsky mine in the next five years.