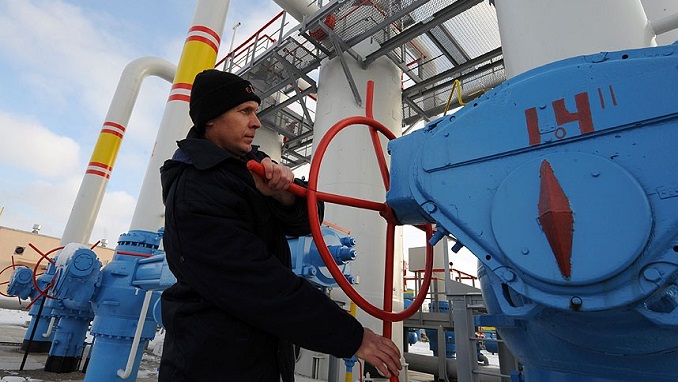 Russia plans to stop production at the largest gas field in the Crimean shelf zone, Odesskoye, due to a legal battle with Ukraine in the International Court of Arbitration initiated by Kiev in September 2016, RBC reported citing three Russian federal officials.
Ukraine's claims cover a wide range of issues related to Russia's activities in the Black Sea after Crimea's incorporation. The proceedings are confidential, but, according to RBC's source, Kiev's argument is that Russia's economic activities in the area are unauthorized.
The cessation of production is a tactical move – a formal way of removing the claim, the source said, adding that returning the gas field under Ukraine's control is out the question.
According to two federal officials interviewed by the paper, the Russian Foreign Ministry, whose legal department is litigating the dispute on Moscow's behalf, recommended halting production in Odesskoye. "The Foreign Ministry decided that, if we have no activities there [at the Odesskoye field], there will be no issue to contest. There is no dispute about [the field's] ownership. It's a feud over economic activities in Ukraine's maritime borders," one of the sources explained.
Russia's position in court on the Odesskoye field is legally weaker, says Ilia Rachkov, a Partner at Nektorov, Saveliev & Partners law firm. "The court of arbitration is unlikely to agree that the incorporation of Crimea and, consequently, the maritime space around its shores into Russia is consistent with international law," he said.
If the court proceeded from the assumption that Russia has "an unmarked exclusive economic zone" in the Black Sea bordering Ukraine, it could use the median line method, Rachkov noted.
Ukraine initiated arbitration proceedings against Russia on September 16, 2016 ("Dispute over the rights of the coastal state in the Black Sea, the Sea of Azov and the Kerch Strait").
Ukrainian company "Chernomornaftogaz" considers itself the legal owner of oil and gas assets in the Crimea.
"Kyiv demands not only protection of its maritime rights, but also compensation for damage, the Ukrainian Foreign Ministry reported . The court concerns "illegal use of resources on the shelves of the Black and Azov Seas, illegal use of infrastructure, illegal mining," said the company's head Svetlana Neshnova.