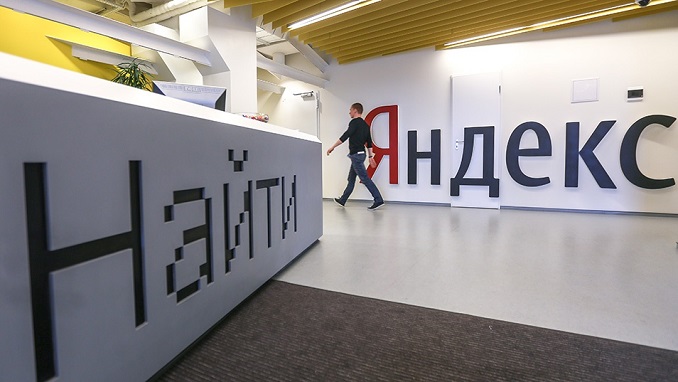 The main owner of Russia's TCS group, Oleg Tinkov, told the CEO of Russian Internet giant Yandex on Friday that their companies together would be worth more than $20 billion and suggested that they integrate, Reuters reported.
"The question for Yandex is: are you with Tinkoff or Sberbank? I believe that if we combine …in the most broad sense, with Yandex… the capitalization of this company will be immediately over $20 billion," Tinkov, who is known for his casual business style, said to Yandex's Arkady Volozh at a public session of the ongoing St Petersburg economic forum (SPIEF).
Volozh replied: "Yandex is discussing very different paths for its corporate development… Tinkoff is one brilliant option but there are more."
Yandex is Russia's biggest internet search engine with a share of around 56 percent of Russian search traffic. It is also the country's biggest news aggregator compared with rivals Google and Mail.Ru, and offers an array of services ranging from car sharing to take-away food deliveries.
Volozh and members of the company's founding team control around 57 percent of the company. Tinkoff is the world's largest bank that is fully online, with around 8 million customers across Russia.
Earlier this week China's Alibaba, Russian sovereign fund RDIF, mobile phone operator Megafon and internet group Mail.ru signed an e-commerce joint venture deal.