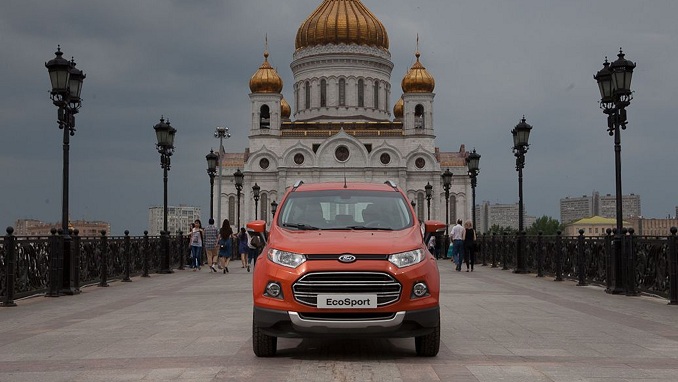 U.S. carmaker Ford is ready to sell its idle Russian plants and has had interest from potential buyers, a high-ranking company executive has said, according to Detroit News.
"We are open to discuss potential sales to other companies… we have had interest from a number of different companies," the chairman of Ford of Europe Steven Armstrong said.
In March, the company announced that its Russian joint venture Ford Sollers would close two assembly plants and an engine factory in Russia, exiting the country's passenger vehicle market.
Ford will stop making passenger cars in Russia by the end of June following the closure of its car plants in Naberezhnye Chelny and Vsevolozhsk near St. Petersburg and an engine plant in Elabug.
The Russian joint venture has since been restructured, and it would receive investment to "further production increase and localization of the Ford Transit line-up in Russia," Armstrong said in a statement. "The (Special Investment Contract) signing is an important step in the preparations to launch the new Ford Sollers joint venture business in Russia. Our commitment to develop the Ford Transit business, together with the continuing support of the Government of the Russian Federation, will help us to build a successful strategy of commercial vehicle leadership in Russia."
The Transit is one of the leading vehicles in the Russian commercial vehicle market, according to Vadim Shvetsov, general director of Sollers. It's also one of Ford's best-selling vehicles in the region.