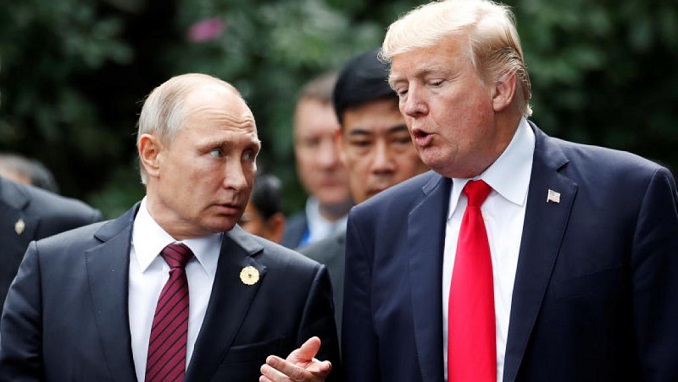 Protectionist measures adopted by the Trump administration could have wider implications for the energy industry, in particular, shale than a weakening dollar and its impact on the price of oil, the chief executive of French oil giant Total said.
"I think the question is more what will be the economic policy of the U.S., what could be the influence on the dollar," Patrick Pouyanne said in an interview with The National.
"The oil price I think should be influenced in the coming months by what will be the shale oil production in the U.S.…and maybe also it will be influenced by the steel tariff, which is not good news for shale production because it will increase all the costs," he added.
Traditionally there is an inverse relationship between oil prices and the greenback which is the reference currency in the oil industry.
The dollar has weakened over the past three years shedding more than 10 percent of its value against other major currencies in 2017. This has also coincided with a slow pickup in the price of Brent, which has since November surged above $60 per barrel and touched a three-year high of just under $70 a barrel in January.
Oil prices have recovered from a three-year oil slump rebounding to above $60 a barrel after OPEC and non-OPEC producers led by Russia agreed to extend oil output cuts until the end of 2018.
Analysts say the newly-forged Saudi-Russia alliance will have long-term consequences in the price of oil.
"The OPEC+ deal has given rise to a massive convergence between Moscow and Riyadh – the two have not only rammed through an unprecedented 1.8 million barrel per day supply cut and substantially extended their political relations but are also looking into ways on how to invest into each country's key energy projects," says Viktor Katona, analyst at the Russian International Affairs Council.