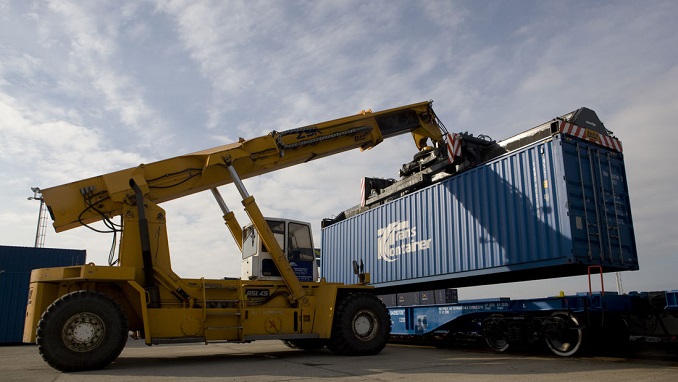 Russia's Summa Group, whose owner Ziyavudin Magomedov was arrested for embezzlement last month, could be forced to abandon its idea to create a national container operator based on Transcontainer, Kommersant reports.
Following the sale of the Novorossiysk Commercial Sea Port, Summa currently wants to sell a blocking stake in Transcontainer with a market price of over 16 billion rubles ($259.3 million), the business daily wrote.
Structures close to businessmen Roman Abramovich and Alexander Abramov, who already own 24.5% in Transcontainer, are among the main contenders for Summa's stake, sources in the market said. Their most likely competitor is Vladimir Lisin's UCL Holding.
According to the sources, transport group FESCO (32.5% owned by Magomedov's Summa Group) is collecting applications for the purchase of a 25.07% stake in Transcontainer, whose CEO Petr Baskakov resigned on June 1.
Sources close to Abramovich and Abramov confirmed they are indeed interested in purchasing Summa's stake in Transcontainer, and that their business entities have indeed filed applications. However, according to the sources, "the process is competitive, and there are other contenders", and it is too early to talk about the deal or its structure.
Summa's owner Magomedov was arrested on May 11. According to investigators, the businessman and his brother Magomed were involved in the setting up a criminal organization, embezzlement of 2.5 billion rubles ($43.5 million) from the state budget and withdrawal of some of these assets abroad.
Two more defendants in the case, who allegedly fled to the United Arab Emirates, were arrested in absentia and put on the international wanted list.