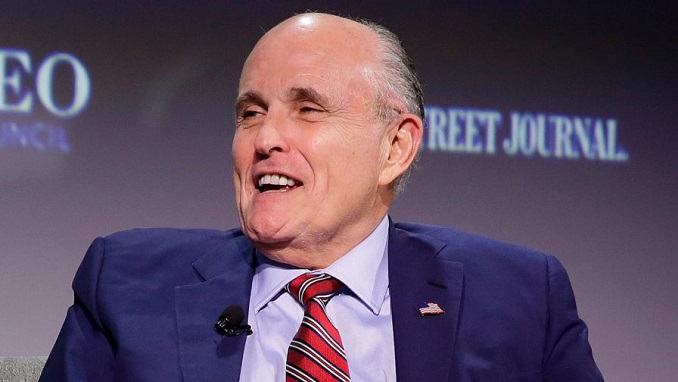 Former New York City Mayor Rudy Giuliani is joining the legal team defending President Donald Trump in the special counsel's Russia investigation, a Trump attorney said Thursday, according to AP.
With the addition of Giuliani, a staunch supporter of Trump since the early days of his campaign, the President gains an experienced litigator and former U.S. attorney in Manhattan. Trump is looking to bring his involvement with special counsel Robert Mueller's investigation to a close, and is considering whether to sit for questioning by Mueller's team.
Giuliani also fills the void left by attorney John Dowd, who resigned from the legal team last month.
Trump personal attorney Jay Sekulow told The Associated Press that Giuliani will be focusing on the Mueller investigation — not the legal matters raised by the ongoing investigation into Trump attorney Michael Cohen. That probe is being led by the U.S. attorney in Manhattan.
Giuliani told the Washington Post on Thursday he saw his new job as lead attorney on the Russia affair as bringing Mueller's investigation to a swift end.
"I'm doing it because I hope we can negotiate an end to this for the good of the country and because I have high regard for the president and for Bob Mueller," he said.
Over the past month, Robert Mueller's investigation into possible collusion between Donald Trump's 2016 campaign and Russia has kicked into high gear.
Cohen's office, home and hotel room were raided last week by the FBI, provoking a backlash from Trump in which he publicly weighed whether to fire Mueller or Deputy Attorney General Rod Rosenstein. He also intensified his public attacks on the Mueller investigation, calling it "an attack on our country."
Trump's legal team has been told by Mueller that the president is a subject of the investigation, not a target, though that designation can change at any time. In a statement announcing Giuliani's hire, Trump expressed his wish that the investigation wrap up soon.