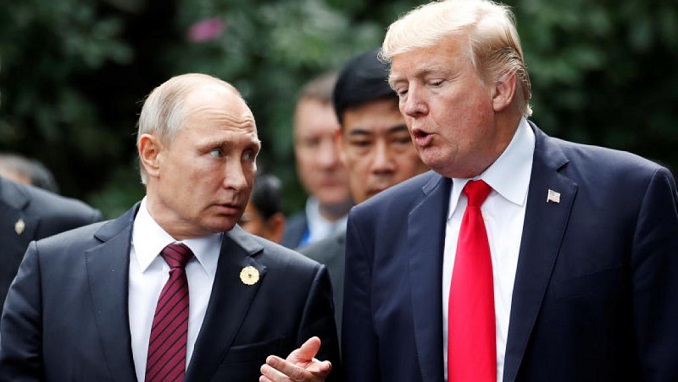 In a series of tweets from Buenos Aires, where he is attending a G20 summit, U.S. President Donald Trump has defended his decision to seek a business deal in Russia in 2016 even as he pursued the Republican presidential nomination, RFE/RL reports.
Trump said he had "lightly looked" at a real estate project in Russia and that it was "very legal" and "very cool" to do so while campaigning. He added that he ultimately abandoned the project.
"Oh, I get it! I am a very good developer, happily living my life, when I see our Country going in the wrong direction (to put it mildly). Against all odds, I decide to run for President & continue to run my business-very legal & very cool, talked about it on the campaign trail…. Lightly looked at doing a building somewhere in Russia. Put up zero money, zero guarantees and didn't do the project. Witch Hunt!" Trump said on Twitter.
Trump posted the tweets a day after his longtime personal lawyer Michael Cohen admitted to having lied to Congress about the timing and extent of his discussions with unnamed Russian officials on a proposed Trump-branded skyscraper development in Moscow.
Cohen had previously said that talks about the deal stopped in January 2016. But, according to a court filing by U.S. Justice Department Special Counsel Robert Mueller, those discussions in fact were ongoing as late as June 2016, by which time Trump had secured enough support to win the Republican Party nomination to be U.S. president.
Cohen admitted that he misled the Senate Intelligence Committee about that and other details in testimony he provided to the committee in August 2017.