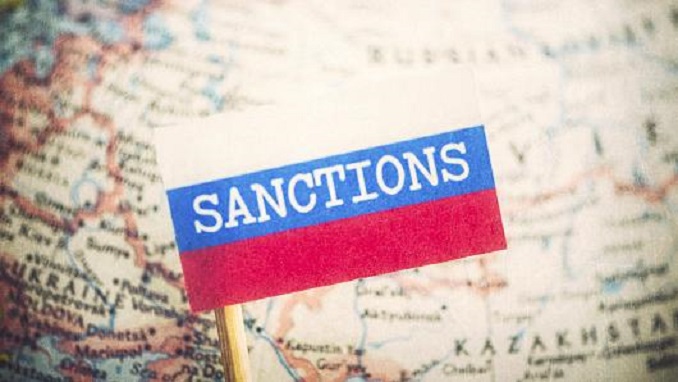 American and European financial and energy companies could face severe challenges if a proposed bill imposing the harshest sanctions on Russia yet, is passed, experts say.
The bill, proposed by a bipartisan Senate coalition, aims to boost economic pressure on Russia and envisions sanctioning Russian banks and the country's sovereign debt, among other key areas.
Experts say the sanctions go far deeper than previous penalties imposed by the U.S. on Russia and other countries and risk raising tensions with EU allies.
"These sanctions could have a very broad sweeping effect not only on Russian energy companies but also their partners from countries that are key U.S. allies," Barbara Linney, a sanctions lawyer at Miller & Chevalier, told The Hill.
The bill proposes severe penalties for firms that sell critical oil production equipment to Russian state-owned energy companies or link with Kremlin-connected drillers on joint ventures.
Russia's government derives about 40 percent of its income from the oil and gas industry. The country is in the top three oil producers worldwide and is dominated by state-owned companies and firms allied with the government.
The legislation would significantly step up existing sanctions on oil and gas that Congress enacted last year, including by making it easier to punish companies when they do business with Russian firms in other countries.
"It's much, much stronger. It goes much deeper, too. And it even gets personal," said Gabriel Collins, an energy fellow at Rice University's Baker Institute for Public Policy.
Some experts think lawmakers are going in the right direction.
"Going a little deeper on energy and leveling the playing field a little bit is probably the right step to take at this point," says Richard Nephew, an adjunct professor at Columbia University's Center on Global Energy Policy.
Nephew said that while previous sanctions have reduced the growth in Russia's oil production, the new bill could be even more effective.
"By some point in the not too distant future, it's, at a minimum, going to cap Russian production," he said. "But it could even start to run them down."