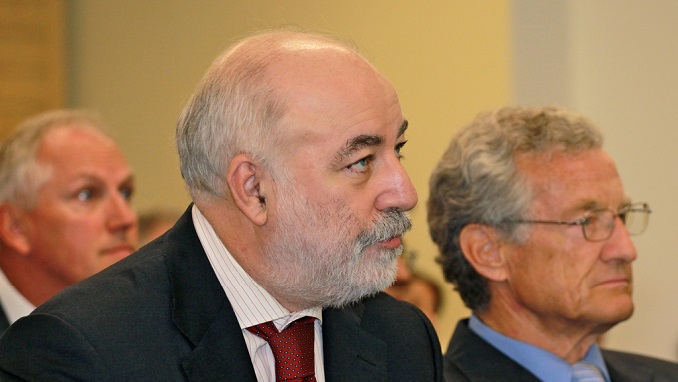 Тhe owner of Renova Group, Russian billionaire Viktor Vekselberg, intends to challenge the sanctions imposed on him and his companies by U.S. authorities, RBC reports.
"My stance is simple: the sanctions are unlawful and unfair and I'm going to challenge them," Vekselberg told reporters when asked if he was negotiating with the U.S. Treasury asking if there is any chance the sanctions could be lifted.
Meanwhile, Vekselberg did not specify when exactly the claim would be filed, and to which court.
The U.S. Treasury added Vekselberg and Renova on the Special Designated Nationals (SDN) sanctions list issued on April 6, 2018. The assets of individuals and legal entities featuring on the SDN list are blocked in the U.S. jurisdiction, so American citizens and companies cannot do business with them.
In addition, the individuals are prohibited from entering the United States. The Ministry of Finance warned it might introduce secondary sanctions on those conducting transactions in the interests or on behalf of the people on the list.
In April, the payroll accounts of several employees at Renova's Swiss office and the company's dollar accounts were blocked. In June, it was reported that Swiss banks, including Julius Baer, ​​blocked about 1 billion francs in Vekselberg's personal accounts.
With the new round of sanctions, Vekselberg started cutting his shares in a number of companies, such as Swiss companies OC Oerlikon and Schmolz+Bichenbach. In addition, after the sanctions were imposed, Renova cut its shares in the Swiss engineering company Sulzer (from 63.42% to 48.83%), the Russia-based energy company Hevel (from 51% to 46%) and the largest private heating company in Russia, T Plus (from 57.1% to 39.59%).