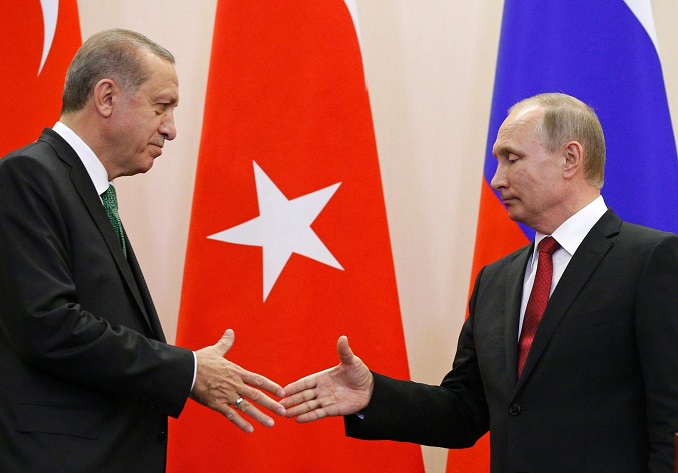 According to the Kommersant daily, Turkish President Recep Tayyip Erdogan asked his Russian counterpart Vladimir Putin to explore building two nuclear power facilities on the Black Sea coast.
According to the Russian president's press secretary, Dmitry Peskov, Erdogan and Putin met last week and discussed the building of a nuclear power facility. The Kremlin spokesperson, however, did not identify particular locations where the additional power units could emerge.
According to Kommersant's industry sources, we're talking about projects at Sinop (400 kilometers north of Ankara) and Igneada (in the European portion of Turkey, 10 kilometers from the Bulgarian border), with Sinop being the "most developed."
Since 2008, Sinop has been working on the building of a nuclear power plant and a nuclear technology center. This project was claimed by a consortium headed by Mitsubishi Heavy Industries that included private and state-owned companies from Japan and France, but by the end of 2018, French and Japanese investors had pulled out owing to a more than twice increase in value to $ 44 billion.
It was intended to lure Chinese (SNPTC) and American (Westinghouse) investors to Igneada. Turkey even inked a deal with them in 2014 to begin exclusive talks on the development and building of a four-unit nuclear power facility. The station was supposed to debut in 2023, but nothing has happened since then.
Since 2018, Rosatom has been constructing Turkey's first nuclear power plant on the country's southern coast. The Akkuyu NPP project, valued about $ 22 billion, will consist of four units based on VVER-1200 reactors with a capacity of 1200 MW each and is developed under the BOO system, in which the Russian side serves as both the constructor and the owner.
Two power units have already been constructed, the third started building in March of this year, and the fourth unit is planned to begin construction in 2022. The first power unit is scheduled to be operational in 2023.