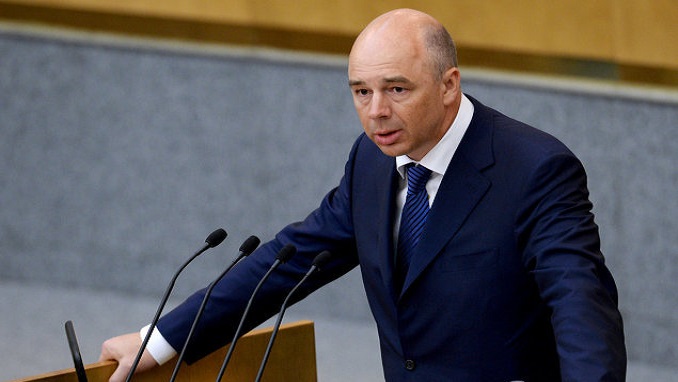 The Ministry of Finance is expecting an average oil price in 2020 of $30 dollars per barrel, Kommersant reported.
In an interview with Vedomosti newspaper, Finance Minister Anton Siluanov stated that Russia has created the necessary financial buffers and will live even at a price of oil of $10.
According to the ministry, in the baseline scenario, the reduction in GDP will be 5%, the budget deficit will be about 4% of GDP.
"As for the forecasts, this year we expect about $ 30 per barrel (on average for the year, taking into account rather high prices in the first quarter), in the next year – a little more. Even if we had entered into a deal with OPEC in March, we would still have to reconsider it, since world demand for oil and oil products sharply decreased due to the pandemic, and the agreements reached would not last long," Siluanov said.
According to Siluanov, the current deal is better than the previous one because now all oil-producing countries, including the USA, participated in the negotiations.
To compensate for shortfalls in non-oil and gas revenues, the Ministry of Finance intends this year to increase public debt by 1.5–2% of GDP and attract 4–4.5 trillion rubles from the market. In this case, additional proposals to increase taxes, in addition to the introduction of a tax on income on bank deposits of more than 1 million rubles, are not considered.
"We do not cut expenses, even, on the contrary, we increase them, so we will use SWF funds and loans to finance both current obligations and anti-crisis programs," said Siluanov, noting that budget expenditures this year will be increased by 1.07 trillion rubles.
Anton Siluanov also said that the Russian authorities could have scattered money from a helicopter if the ruble was the world's reserve currency. According to the minister, one should not give out money to everyone in a row, but provide assistance to businesses in saving employees and citizens in paying priority expenses for food, housing, and loans.
Bank of Russia predicts inflation in 2020 at a rate of 3.8-4.8% per annum. According to Alexey Kudrin, Chairman of the Accounts Chamber, now in Russia, there are practically no risks for high inflation.