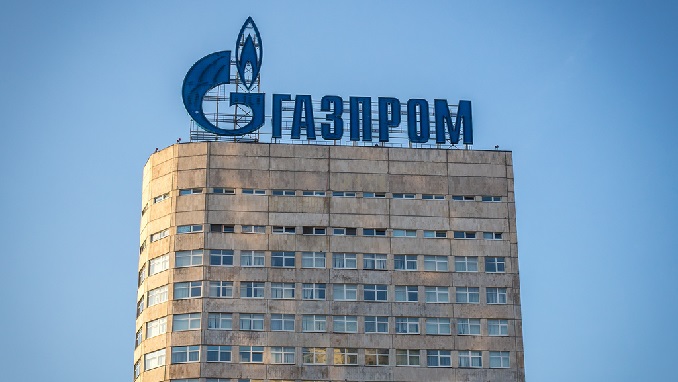 Russia's gas row with Ukraine poses no risks to gas supplies to Europe, Russian state news agency TASS quoted Gazprom's CEO Alexei Miller as saying said on Tuesday.
Miller, at a meeting with Prime Minister Dmitry Medvedev, also said it will take up to two years to terminate contracts with Ukraine, Interfax reported.
"In the underground storage facilities of Europe today, there is very little gas left, somewhere only 25%. In some countries this level is generally critical – around 10%, but this means that in the upcoming season, the demand for Russian gas will also be high," Miller said.
On Monday, the European Union urged Gazprom and Ukrainian national gas company Naftogaz to find a solution to the gas row originating almost ten years ago. Last week, a Stockholm arbitration court ordered Gazprom to pay $2.56 to Naftogaz, only for the Russian company to refuse and threaten to stop supplies to Ukraine.
In response, Ukraine has begun inventorying and seizing the property of Gazprom. Ukraine's Prime Minister Vladimir Groisman released a statement to this effect on the government website. In addition, he ordered Naftogaz and the Ministry of Justice to investigate the seizure of assets of the Russian company "around the world."
Russian Energy Minister Alexander Novak and European Commissioner for Energy Affairs Maros Shefovich last week discussed Ukraine's intention to seize Gazprom property. Novak himself had previously told reporters that litigation between the Russian and Ukrainian concerns is based on commercial obligations, so they will decide on supplies. In this regard, Novak found that there is no need for a tripartite meeting.
The Ukrainian government chose to begin seizure of assets after Gazprom refused to begin deliveries to Naftogaz on March 1.
Ukraine needs to settle the issue of gas prices in order to get IMF approval for the next tranche of financial assistance, but the government has yet to reach a compromise on the issue.
"The price of gas for the population should be the same as that paid by importers. Otherwise, the market has a backlog for corruption: you can buy gas at a lower price for the household, and then sell it at a higher price for the industry, pocketing the difference," said the head of the International Monetary Fund (IMF) in Ukraine, Jost Ljungman in an interview with the magazine 'New Time.'
"The starting point is to sell gas at a market price in order to use the additional proceeds from the sale to wealthy households to strengthen the system of public subsidies," Ljungman explained. "It is important to make sure that the beneficiaries are secured."