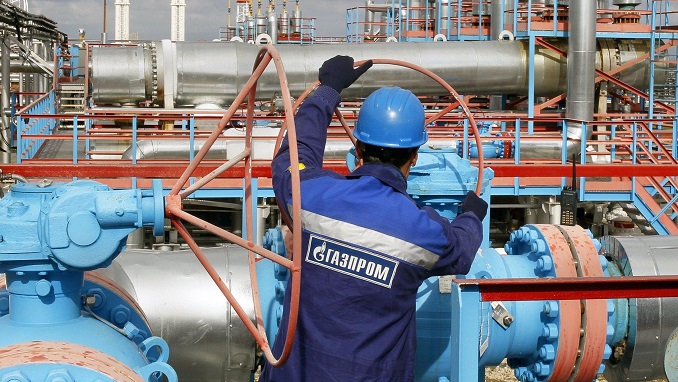 Russian energy giant Gazprom Neft said it made a new discovery in a territory north of Kazakhstan, UPI reported.
The new field, located in the Orenburg Oblast, a Russian federal district north of Kazakhstan with a reserve estimate of more than 80 million barrels of oil reserves. Oil was previously discovered in the region two years ago and Gazprom Neft said the latest find confirms expectations of a license area consisting of several smaller fields.
Gazprom Neft's regional subsidiary said it plans to drill three exploration and three appraisal wells in the new find this year.
Last week, the Russian company said in its annual report that 2017 net profit increased to $4.3 billion – a 26.5 percent improvement from the previous year and the highest net profit in corporate history.
Gazprom Neft's share of production was 657 million barrels of oil equivalent, an increase of 4.1 percent from 2016. The company attributed the growth to improved market conditions and new initiatives in hydrocarbon production.
In the past year, Russia has been involved in an effort led by the Organization of Petroleum Exporting Countries (OPEC) to draw down the surplus on the five-year average in global crude oil inventories through coordinated production cuts. The country relies heavily on oil and gas revenue to support its economy and has seen incremental gains in production over the year.
Russia's economy is coming out of a recession triggered in part by U.S. sanctions and historically lower crude oil prices. Last week, the board of directors at the Central Bank of Russia lowered its key rate 25 basis points to 7.5 percent annually, while maintaining something of an upbeat tone on growth prospects.