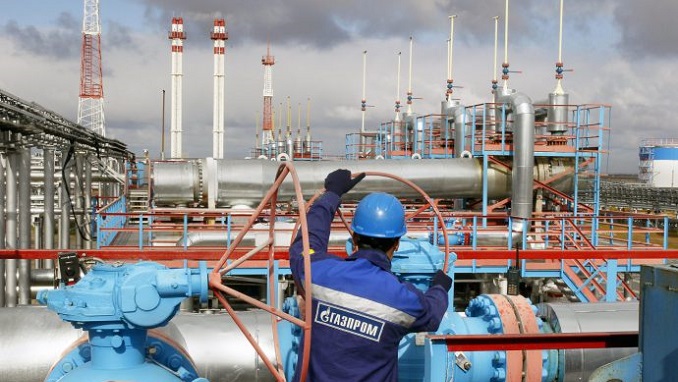 Hungary has agreed with Russian gas giant Gazprom to buy and store its 2020 gas supplies earlier than usual this year to offset the risk of Russia failing to agree to the transit terms with Ukraine, Hungary Today reported on Thursday.
Hungarian Foreign Minister Peter Szijjarto said after meeting Gazprom chief executive Alexei Miller in Moscow that Hungary would continue to receive supplies from Austrian pipelines, which carry Russian gas piped through other routes. Hungary's recently expanded 6.3 billion cubic meter-storage capacity can guarantee safe supply through 2020, he said.
"The issue of energy supply has taken on a geopolitical dimension with the expiration of the transit agreement between Russia and Ukraine at the end of the year and the absence of a new deal," the minister said. "So the situation may arise that Russia will stop delivering gas to Europe via Ukraine."

"This is what we have to prepare for because we always have to prepare for the worst-case scenario when we're planning the country's energy supplies," Szijjarto added.
Hungary will make additional infrastructure investments to ensure access to Russian gas by early next year through the TurkStream pipeline which is under construction in Serbia and Bulgaria, Szijjarto said.
The construction of Russia's Nord Stream 2 pipeline to Western Europe will go according to the schedule and one-third of it has been already built, the minister said, citing Miller.