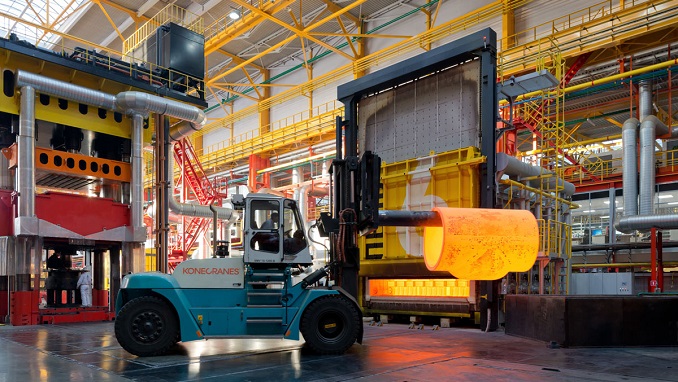 The 2018 core earnings of Russian steel and coal producer Mechel dropped 7 percent versus the previous year, with lower sales in the mining division only partly offset by higher coal prices, Reuters reported citing company data.
The 2018 earnings before interest, taxation, depreciation, and amortization (EBITDA) were at 75.67 billion rubles ($1.2 billion), down from 81.11 billion in 2017, said Mechel, controlled by businessman Igor Zyuzin.
The company at one point on the brink of bankruptcy has been in restructuring talks with its lenders for several years. In January, the company completed the restructuring of a $1 billion syndicated loan.
On Thursday, Mechel said net debt stood at 468 billion rubles $7.303 billion by the end of 2018, compared to $7.28 billion at the end of 2017.
"Our finance expenses went down by 5.6 billion rubles, or 12 percent, year-on-year due to a decrease of the Bank of Russia key interest rate as well as the group's efforts to restructure debt and decrease debt costs," chief financial officer Nelli Galeeva said in the statement.
Mechel's shares were trading up 4.93 percent at 1130 GMT.
The decline in Mechel's mining division sale volumes was due to railcar shortages in the second half of the year, the company said.
Coal mining volumes fell 9 percent compared to 2017 and coking coal sales fell by 10 percent, the company said in a presentation.
Overall revenue in 2018 rose by 5 percent year-on-year to 312.6 billion roubles, Mechel said, supported by positive price trends in steel.